By: Xappa
Hi, it's me again! Day 9 of our 10 Days of Handmade Christmas is here. For this post I'll be talking about handmade gift wrap. Nothing makes me happier than giving someone something that I've made. I always add a touch of handmade, even in the presentation of the gift. It adds that little detail and shows someone you took time on what you're gifting them. I keep a lot of vintage tins and scarves on hand for wrapping gifts. They're super handy and the person you're gifting can use them again, instead of throwing the wrapping away. Another thing I enjoy doing is stenciling or drawing onto paper grocery bags. You're reusing the paper and it isn't coated with anything harmful or toxic. You could even put them in your compost afterwards if you're so inclined. Win for everyone.
 For my gift wrapping here: I used brown kraft paper, scrapbooking paper scraps, black tissue paper, glitter, ribbon and gold acrylic paint. I made a stencil using stencil paper and the mini circle fab die set. Once my stenciled grocery bags were done, I let them dry and stamped the gold paint onto the tissue paper using craft foam I had cut with the circle dies. I used the same technique with the small box seen here, but I sprinkled glitter onto the paint.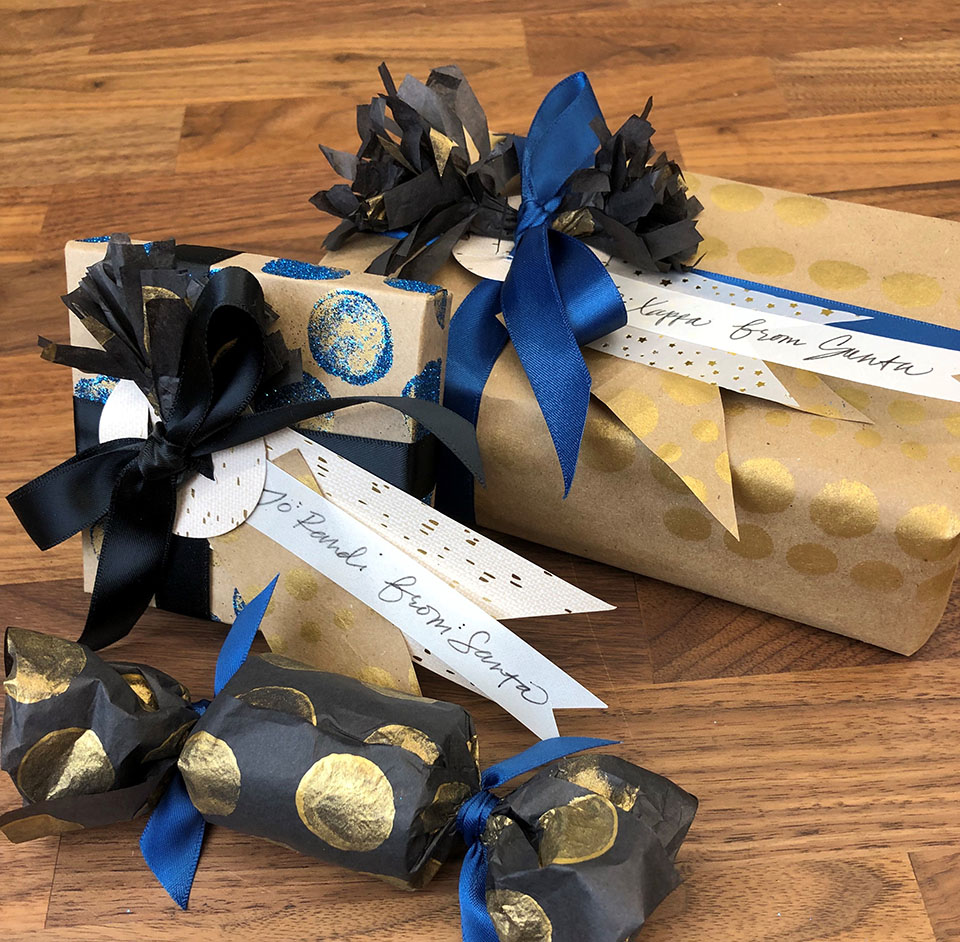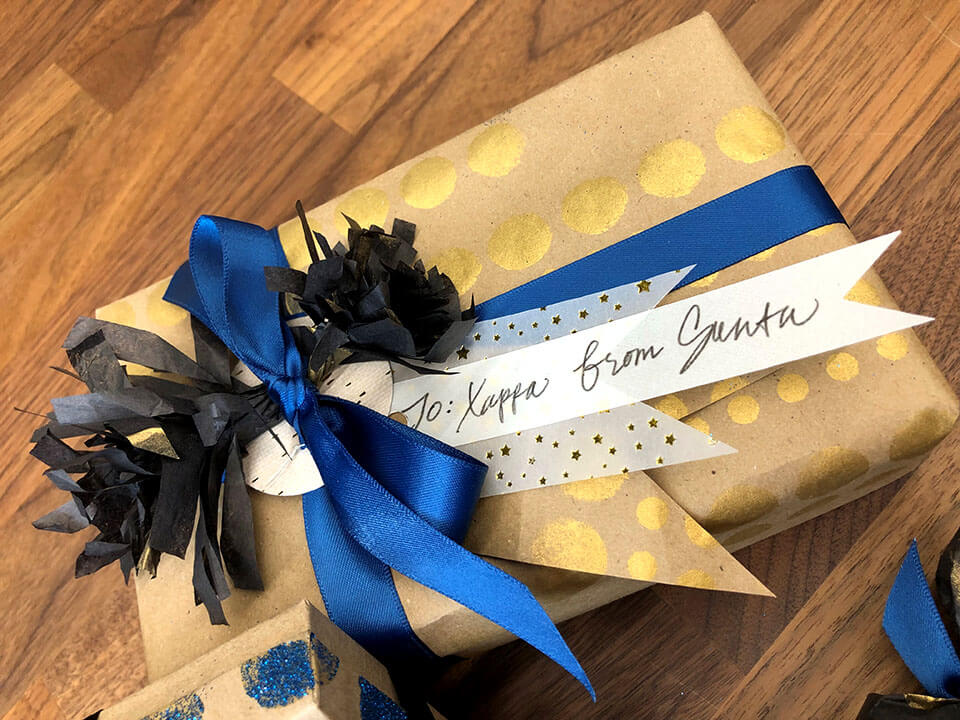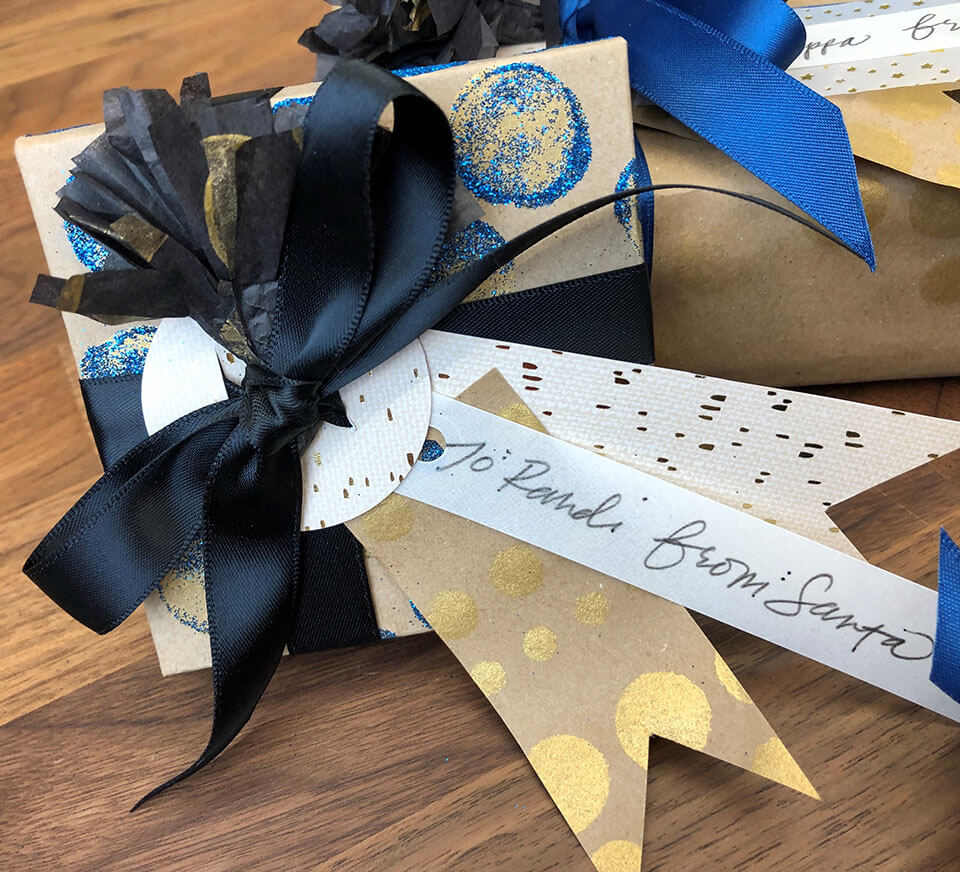 I wanted them all to coordinate. My color scheme was gold, natural, blue and black. All the gifts turned out cute and I enjoyed myself while creating them.
 Let us know what you think in the comments. If you have any pics of how you wrap, I'd love to see them! Post links.
 Thank you for hanging out with me, and stay tuned for our next post.
Your friend in crafting,
Xappa







Comments
comments