By: Xappa
Hello all!
We are on the home stretch of our of 10 Handmade days of Christmas. Today, marks number 7. This of course means it's even closer to D day! That's where this post comes in. Here's the idea…
Quilters like fabric, yeah? Quilters like tools, yeah? Makers in general, like things that make making things easier. Know what I mean? Of course, you do! You're a smart cookie, you are.
With the invention of the internet, it's now super easy to find interesting and unique fabric, notions, and tools. I have taken the time to curate some ridiculously awesome stuff to give to your quilter. With the clickety clack of your keyboard, you'll be on your way to becoming a gift giving superstar! All the photos are links to make things easier. 
 You'll want one or a few different sizes of these:
 Some bundles of these:
A pair of these:
Of course you need these:
And then….
Arrange all the lovely items in some cute vessel and top it off with a tag or more fabric or both. I used a wire basket 'cause I loves me some wire baskets! This way the gift comes inside of a gift. All crafty peeps appreciate things to contain and organize their stuffs. All of them. I asked.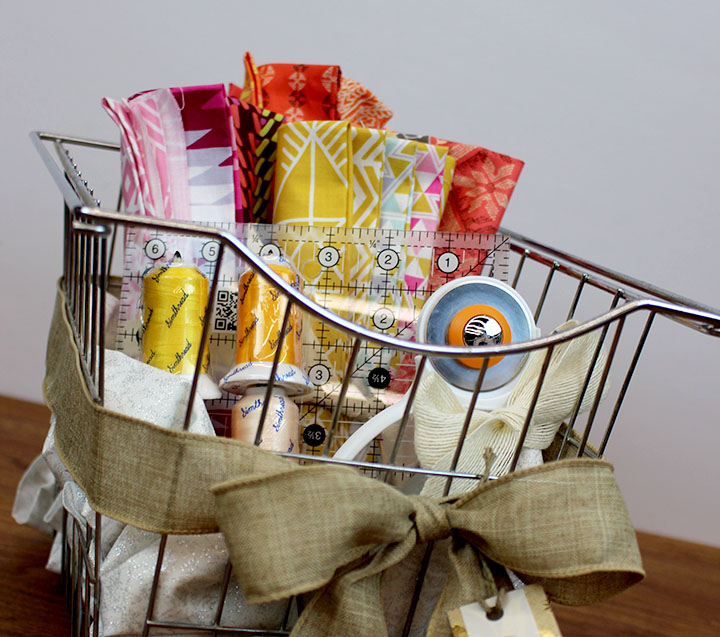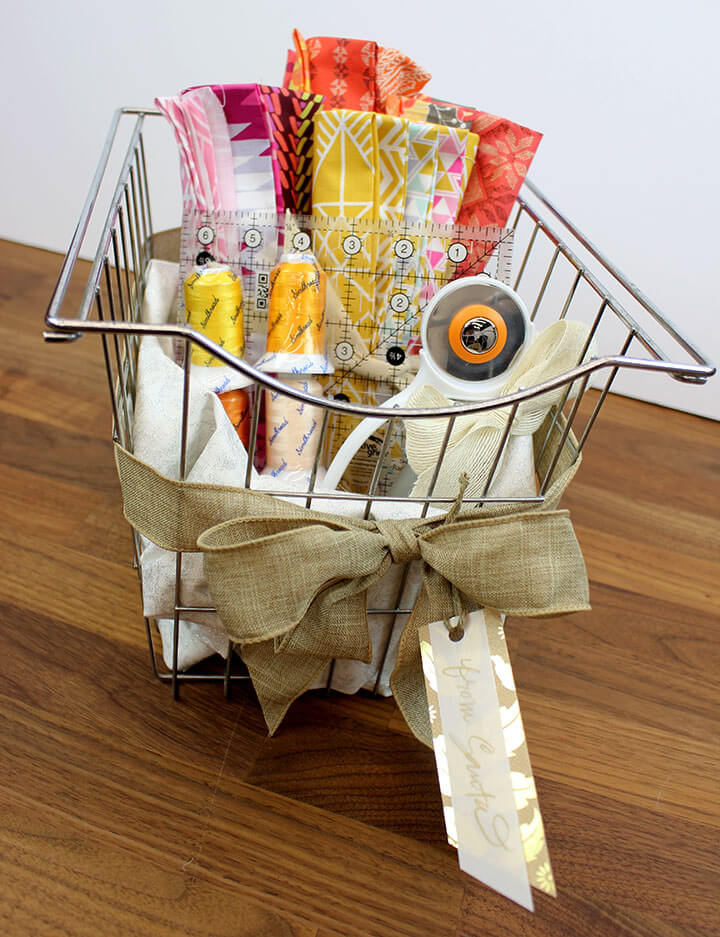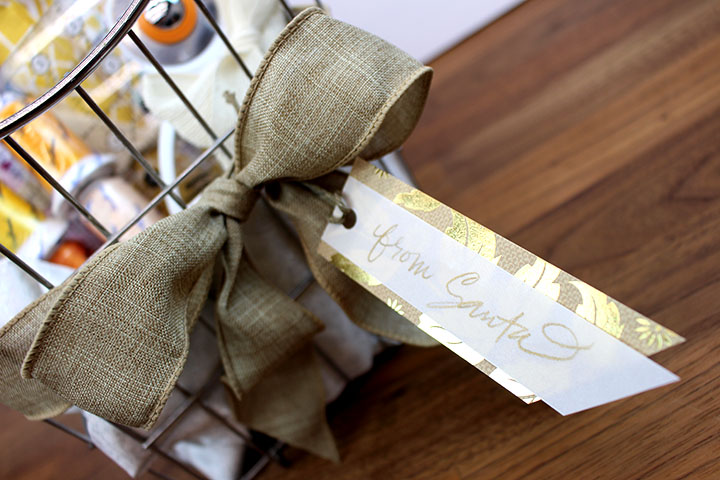 This is an easy and thoughtful gift to pull together. If it's down to the wire and you don't have time to shop online, you can always head on down to your local fabric shop and find most of these items there.
Wasn't that easy? I told you!
Stay tuned because we have more awesome handmade stuff coming up!
Your friend in crafting,
Xappa







Comments
comments