Happy Friday all you crafty humans! I've got a great project for all you bibliophiles this week . Inspired by that funky pop art theme, I decided to make a bookmark out of embossed leather. I really wanted to try using my Crossover II machine in a different  way since you can use it for so many things. My bookmark turned out better than I thought it was going to and I wanted to share with you all how I did it.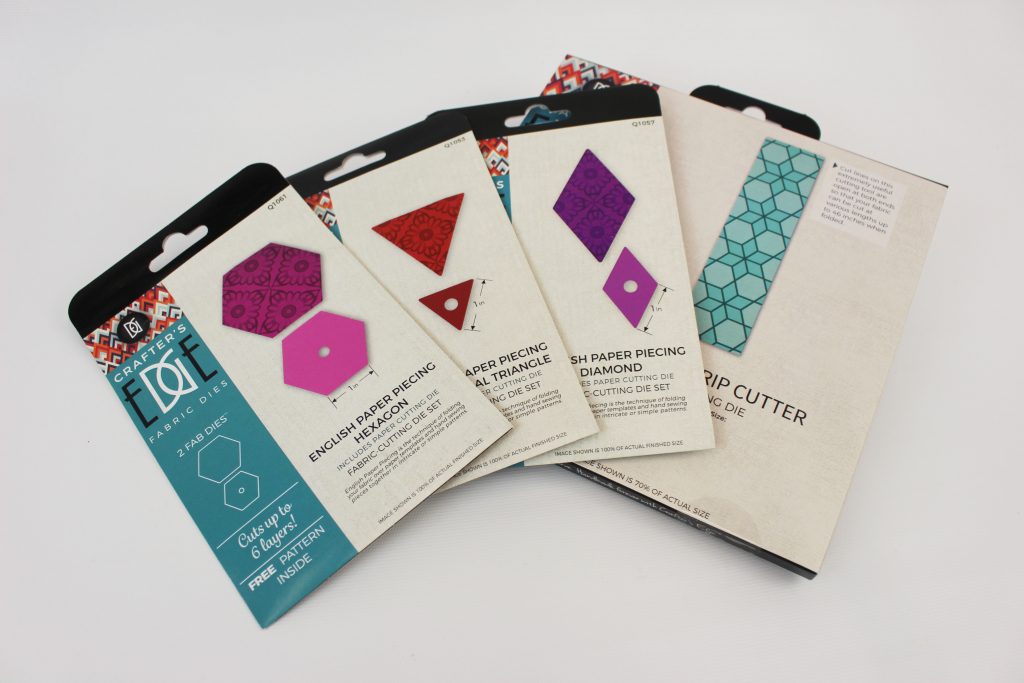 The first step is to gather the dies you want to use. You can choose any die to emboss with and I used the 2½" strip cutter to cut out my the backing and the leather. Make sure you add a hole in the same place on both layers for the embroidery thread tassel.
Next take your crossover and adjust it to a lower pressure setting. Around the 11 or 12 mark on your gauge. Check your pressure setting with a scrap of leather before you run your bookmark through. Once your pressure is set, choose and place your die on the front side of your bookmark and roll through the machine. Keep doing this with as many shapes and lines as you want. You can also adjust the machine back to a higher pressure to cut out little peak-a-boo windows in your bookmark.
Paint the front of your bookmark and the face side of your backing piece and let dry.
Now using a glue stick, put a layer of glue on the back of your leather piece. If you made peek-a-boo windows, go ahead grab your printed images. Cut them slightly larger than your windows and place them face down over the cut out. Add more glue to the back of your image and place your painted backing (face side up) on top. Make sure to match up the top holes for the tassel.
Next take some embroidery thread and cut 3 pieces about 12 to 13 inches long. Thread them through the hole at the top of your bookmark. Now braid them and tie a knot ½ to 1 inch before the end to make the tassel to finish.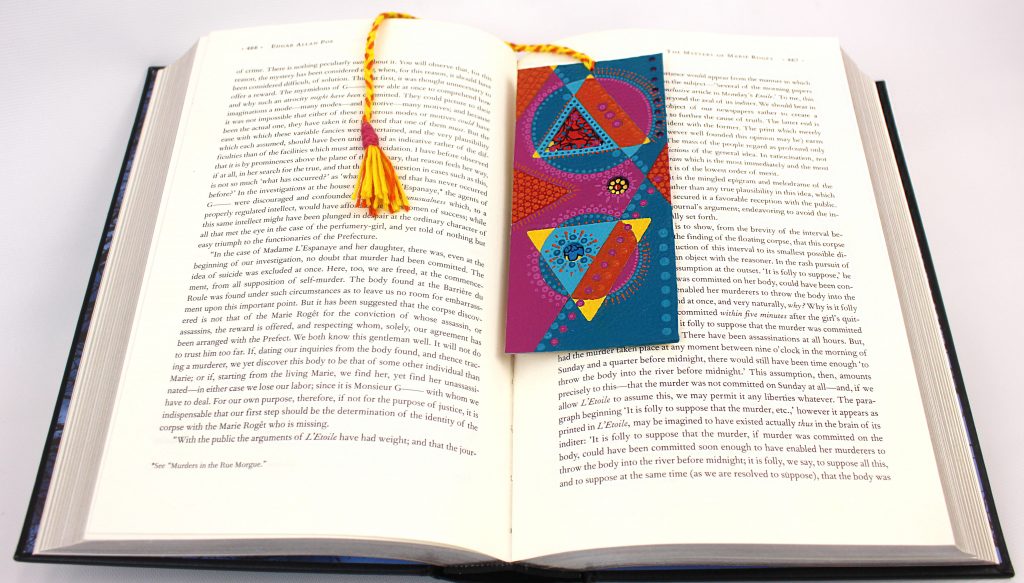 You can also see our machine in action making this bookmark on our Youtube!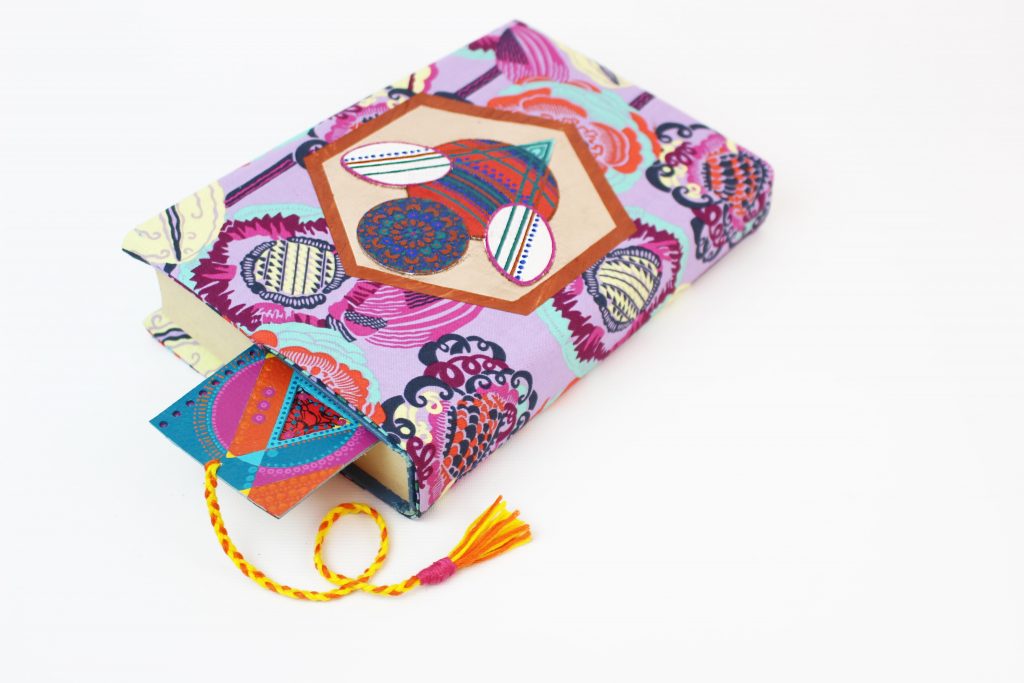 Keep your eyes out for more bibliophile inspiration coming soon and post your inspiration and bookmarks on our Facebook! 







Comments
comments