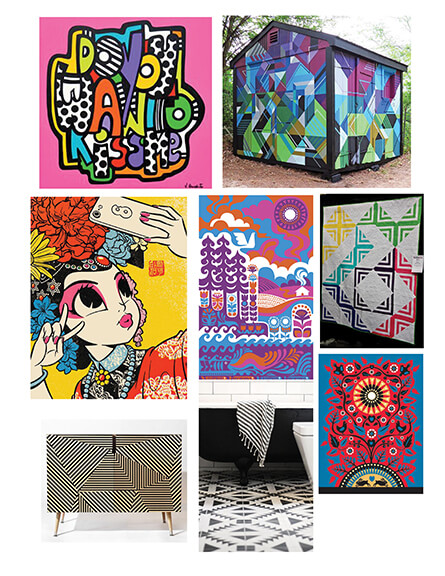 By Xappa
Hello fellow crafters!
I hope you started gathering your fabrics and notions and mapped out a plan for your 2018 projects. We've planned out our year and we're kicking February off with some pop art inspired craftiness. We wanted to do a non-traditional take on the month of love. Prepare for bold color and high contrast paired with sleek line work and fun prints. I've provided our mood board above to give you an idea. Can't wait to show you what's in store!
Did you know it's National Library Lover's Month? We've got some super cute projects that coincide with this for all the bibliophiles out there! We've got you covered with some projects for Valentine's Day, aaaand Drink Wine Day. Did you know there was a Holiday for that? Well, you can start celebrating it this year with a fun hostess gift project we have coming. We have some video content that will be released soon and we're super excited to bring you tutorials in video format as well as tips and tricks. Make sure you're following us on all our social media platforms so you can be in the know when everything kicks off. In the meantime, enjoy the rest of your day and we'll see you next week with a fun project!
Your friend in crafting,
Xappa







Comments
comments