Hello all you crafting humans! This is day 6 of our 10 days of Handmade Christmas. I wanted to include some gift inspirations for the kiddos. After all, kids inspire us to do a little extra around the holidays. Yah know…the whole Santa Claus thing.  Anyway, my friend just recently had a baby and I wanted to make her something cute to wear. Since children are often cute little monsters themselves, I thought using the Peplum and Patch monster Fab Die Sets from Crafter's Edge  would be perfect.  I also ended up using a few other dies I had for some more flair.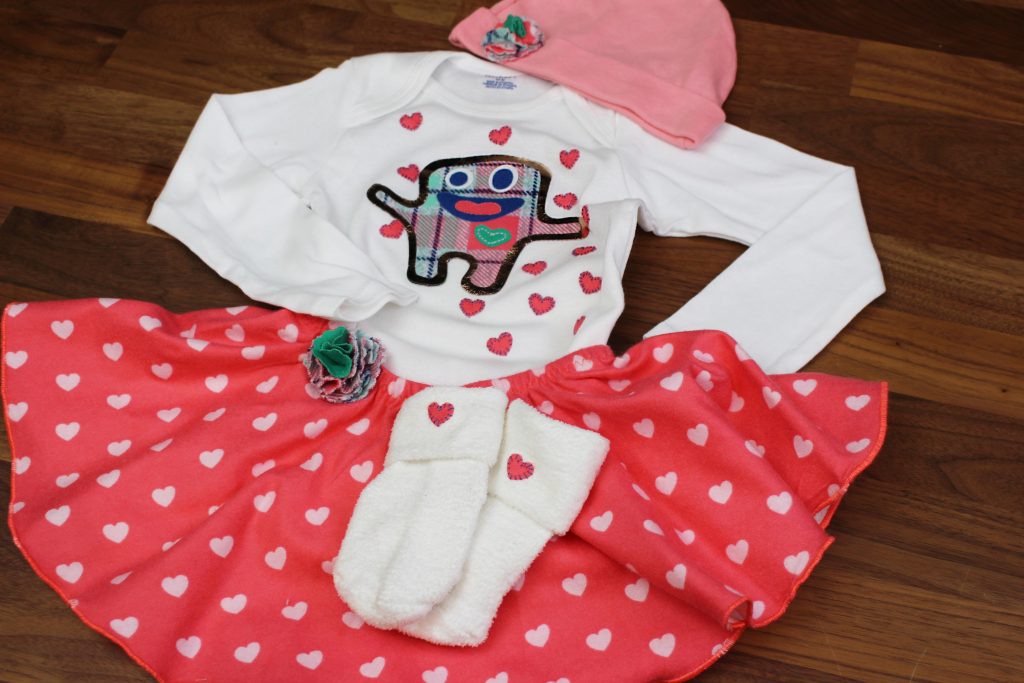 I started by getting some plain baby clothes and fabric for the skirt and appliqués. ( That's when all the holiday sales and coupons really come in handy ) And yes, you might realize it has a bit of a Valentines day motif, but Christmas will be half over by the time she even opens this gift. The next holiday would be that mushy, heart filled, flower infested day. So after thinking about my fabric choices for too long, I got started on the cuteness. I began by die cutting my shapes with a layer of fusible web to make securing them simple. Then I did just that. Secured them simply with my iron. Then I further secured some of the floating hearts with a quick hand stitch around the edges.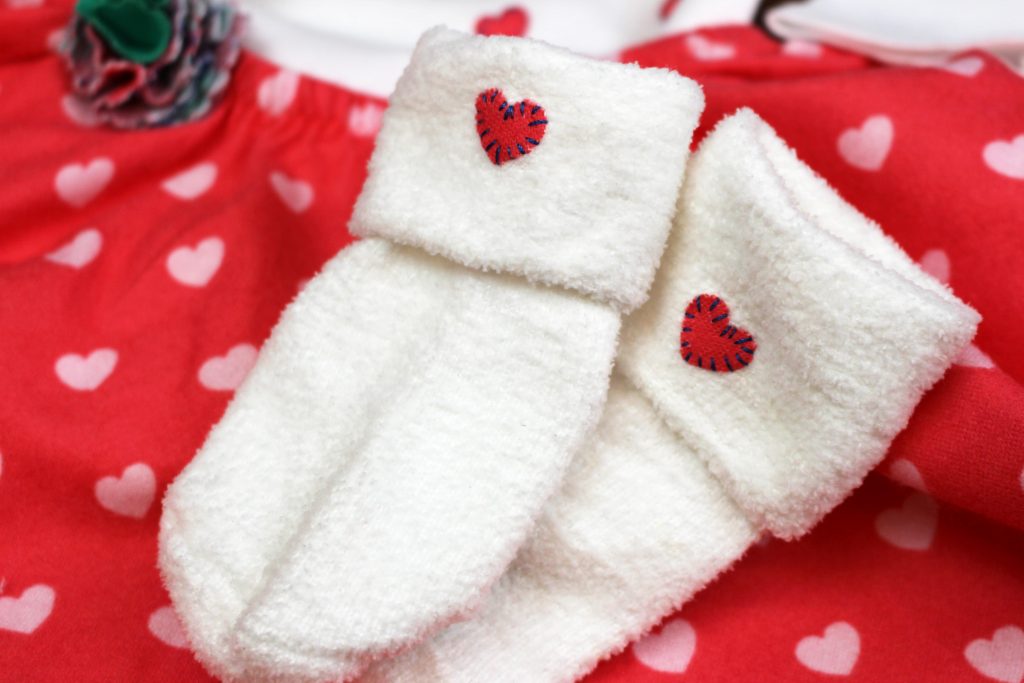 With all the different shapes that come in this die set, you can make these as unique as the little monsters who wear them. The die sets made this gift fun and fast. Much faster than I thought. In fact, so much faster; I decided to make another onesie, some socks and a matching hat. This kid is going to be covered in little monster love. The possibilities are truly limitless with this one. I had to stop myself because I have other gifts to make!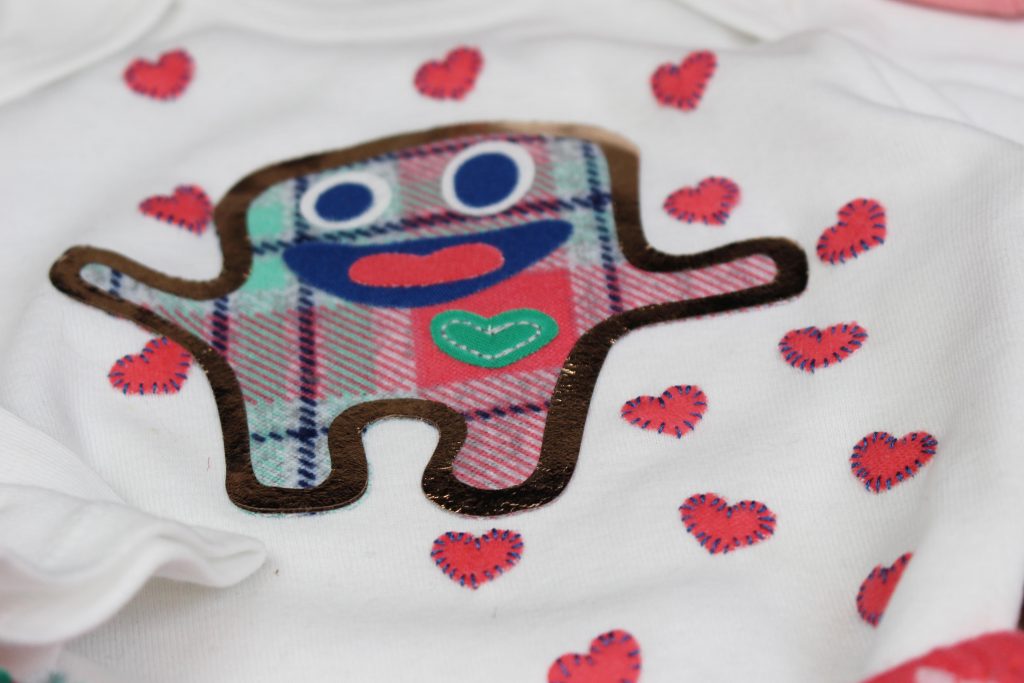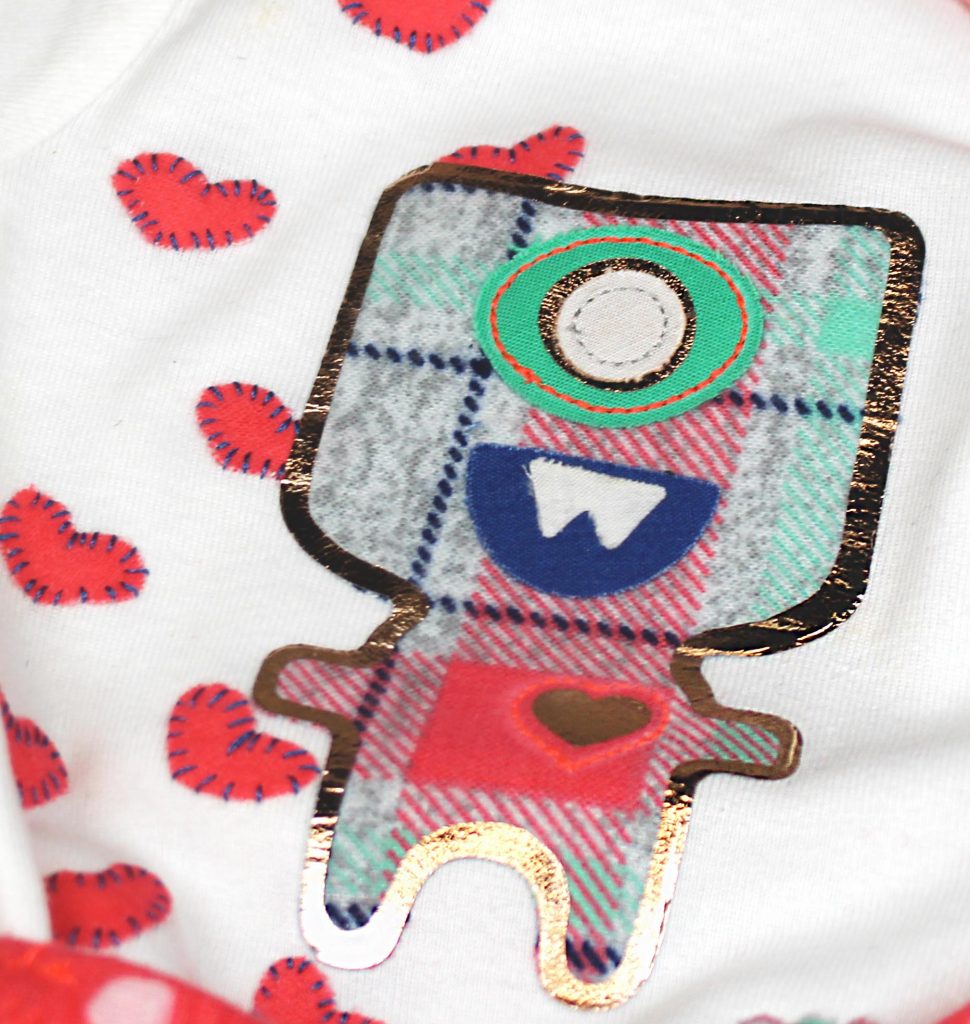 I know once I see that little human in these, I'm going to be beaming with pride at the thought that I made it all by hand. I'll try not to boast about my skills or use her as a tiny model. No promises though. I hope you all got the spark to hand make some holiday cheer. If you did, I would love to see it! Your crafting imaginations inspire me to keep creating. So don't forget; Don't just be inspired, be an inspiration. You never know what might motivate a crafter to produce a brilliant idea. It might just be your creation.







Comments
comments