Hello ladies and gents!
It's International Cat Day today! In honor of our furry and non-furry friends alike, I've made a super fun and easy tutorial on how to make cat toys! Yes, my friends I have cooked up a fun little project that will bring you and your kitties lots of joy! I used the Square, Circles, Mini Circles and Scalloped Circles Fab Die sets.
Here's the video for your viewing pleasure!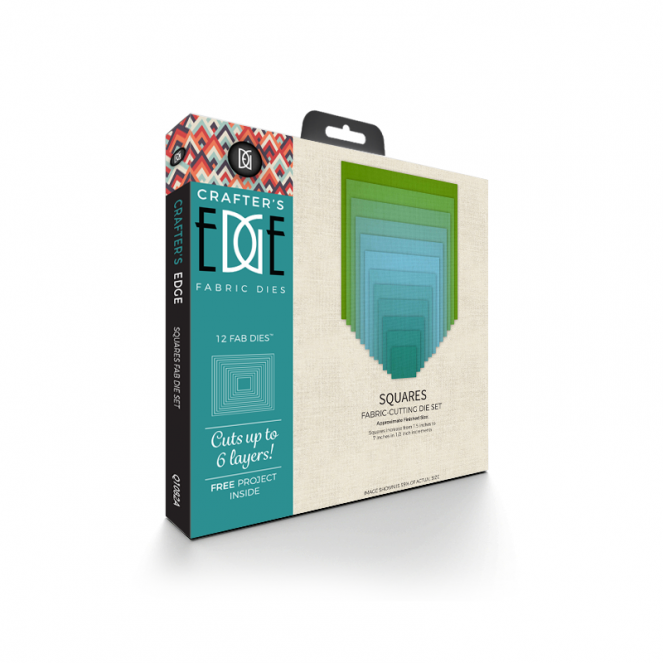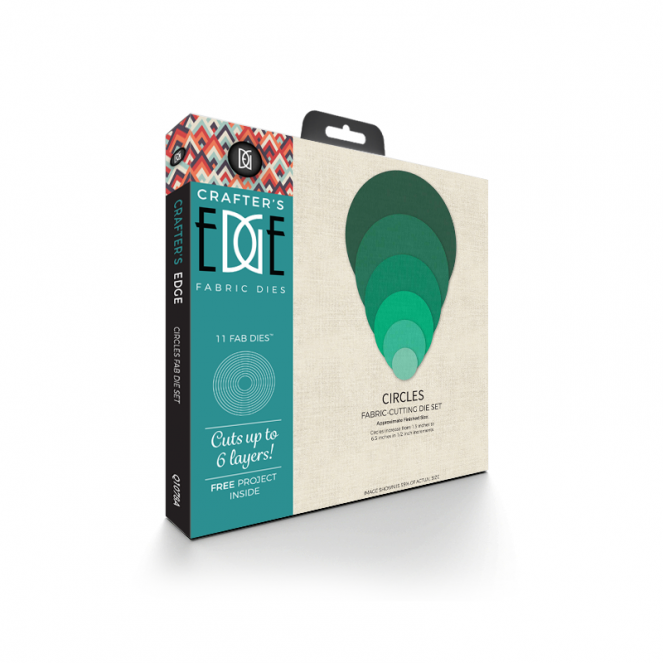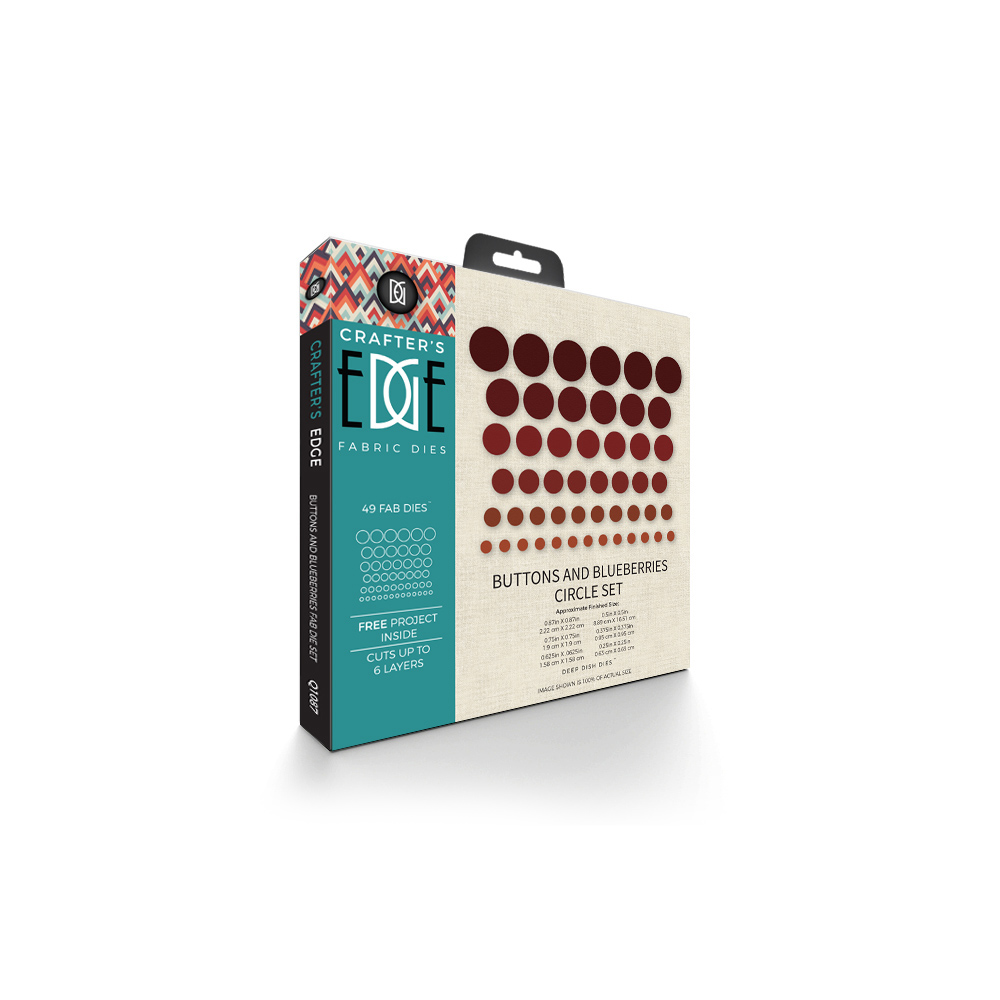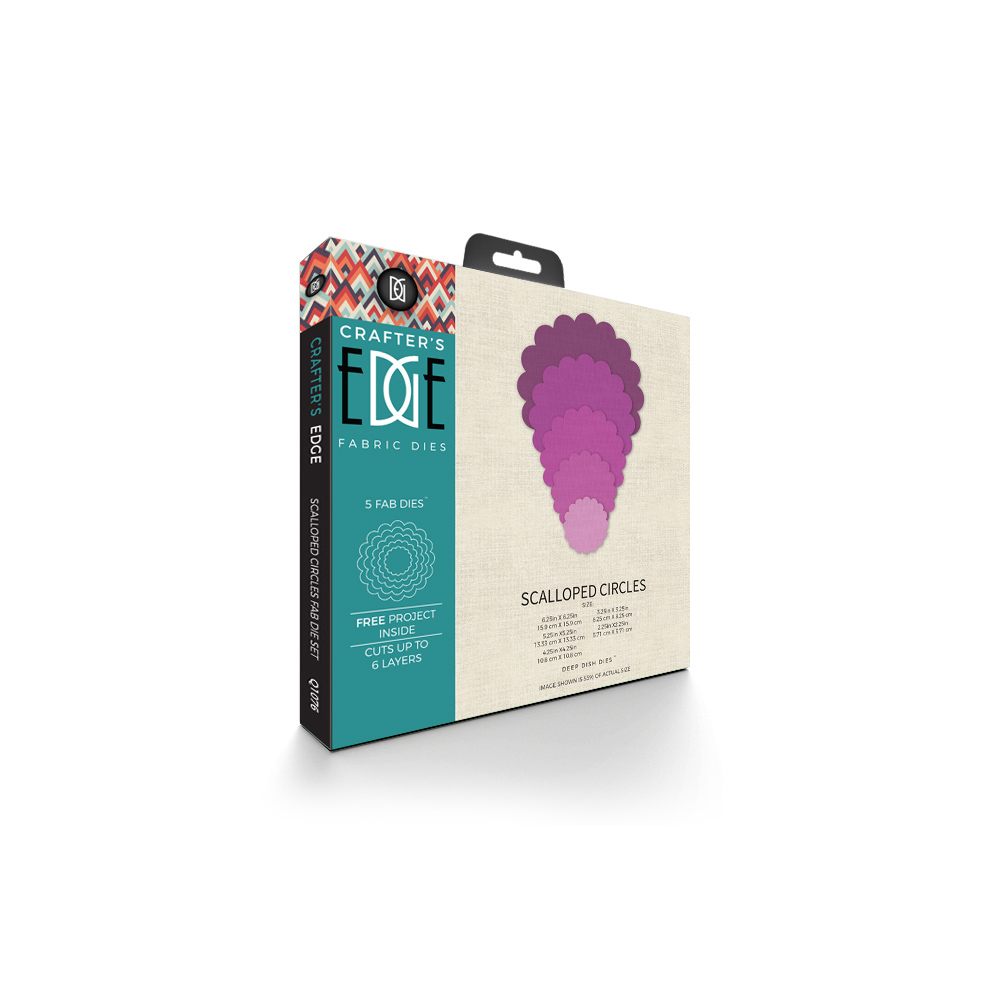 Step one: Figure out how big you want your toys then cut out your felt pieces accordingly using your Fab dies and Die cutting machine.
For the Hamburger: 2 golden brown circles (bun), 1 dark brown circle (patty), 1 light green scalloped circle(lettuce), 1 bright yellow square (cheese), and 2 red circles (tomatoes).
For the Pizza Slice (this is made from one large circle then cut into fourths): 1 large circle in warm beige (Crust) + a  5″ x 1″wide rectangle for the crust, 1 large circle the same size as your crust in yellow (cheese), 7 small burgundy circles (pepperoni), and 2 small hand cut anchovies in gray.
For the Taco: 1 light green scalloped circle (lettuce) cut in half, 1 dark brown circle (meat) cut in half, 1 red circle (tomato)cut in half, 1 orange yellow square (cheese), and 1 large circle (tortilla).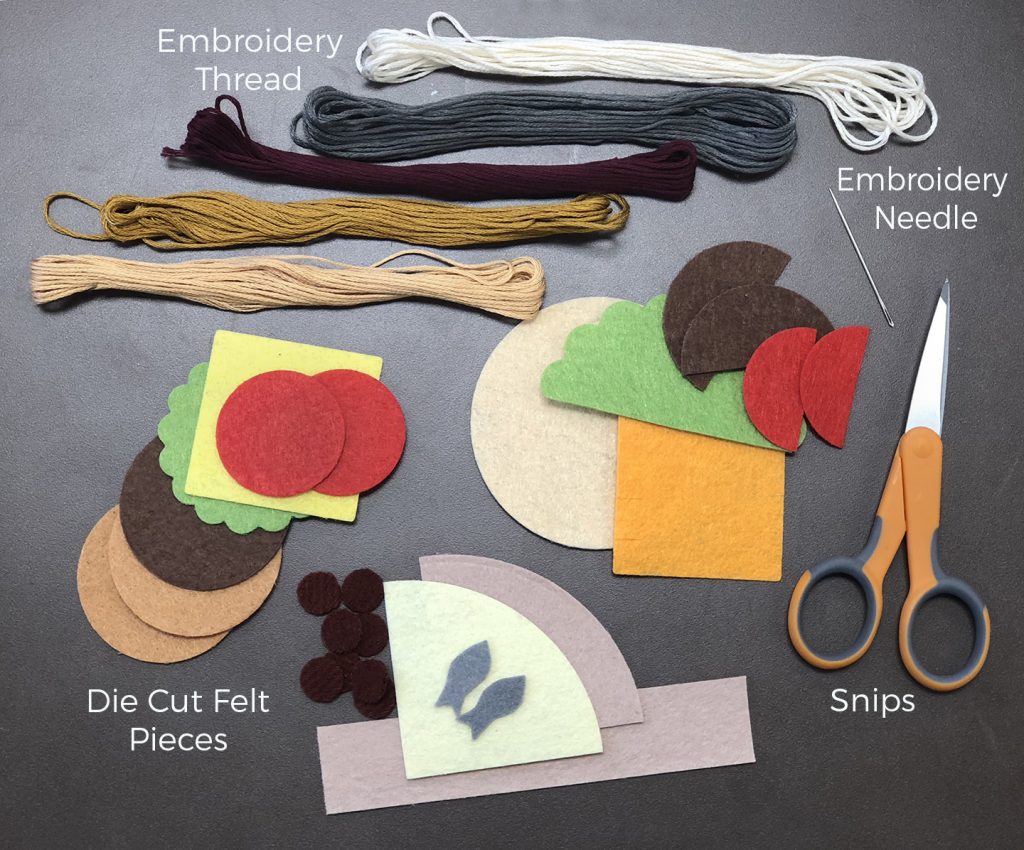 Step two: Add your details onto your pieces.  I embroidered some little sesame seeds onto my hamburger bun and cut out my little anchovies for my pizza slice. I also snipped a little fringe onto my cheese square for the taco then cut it in half.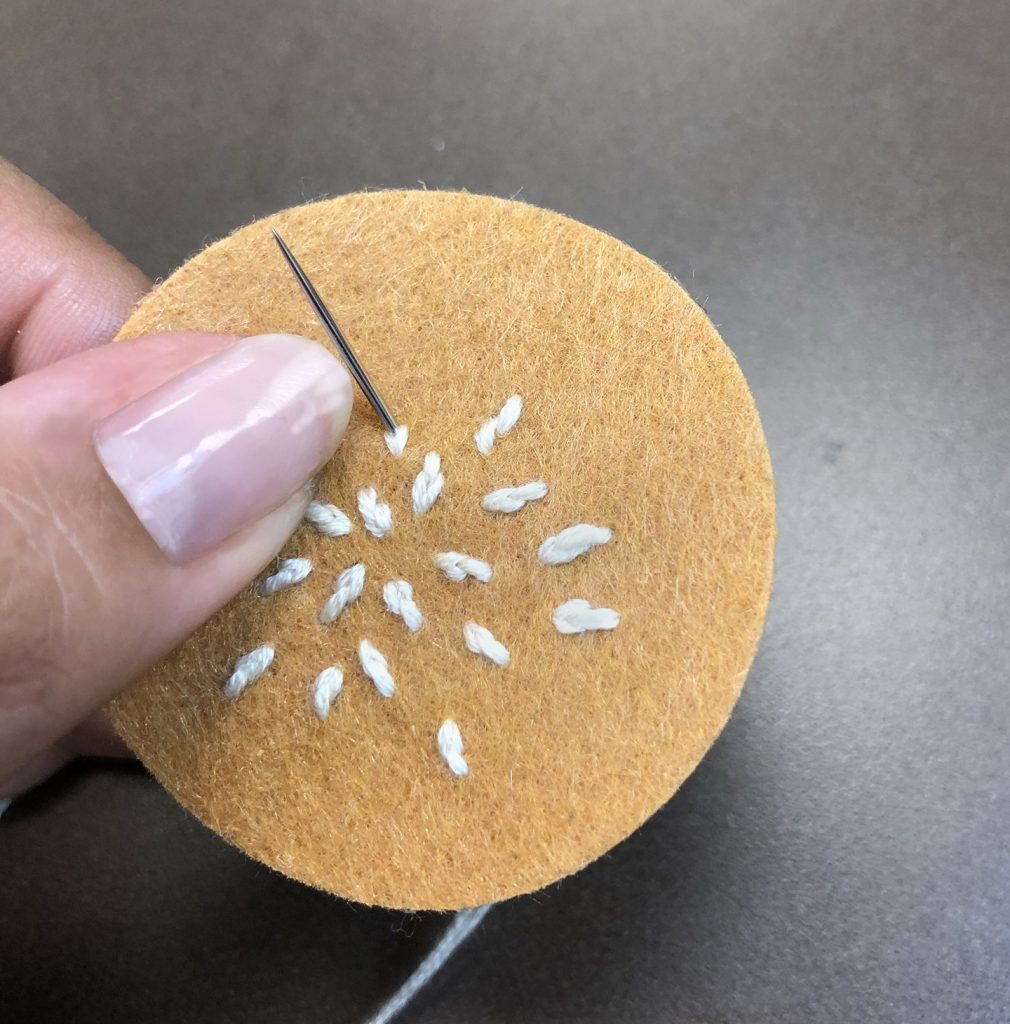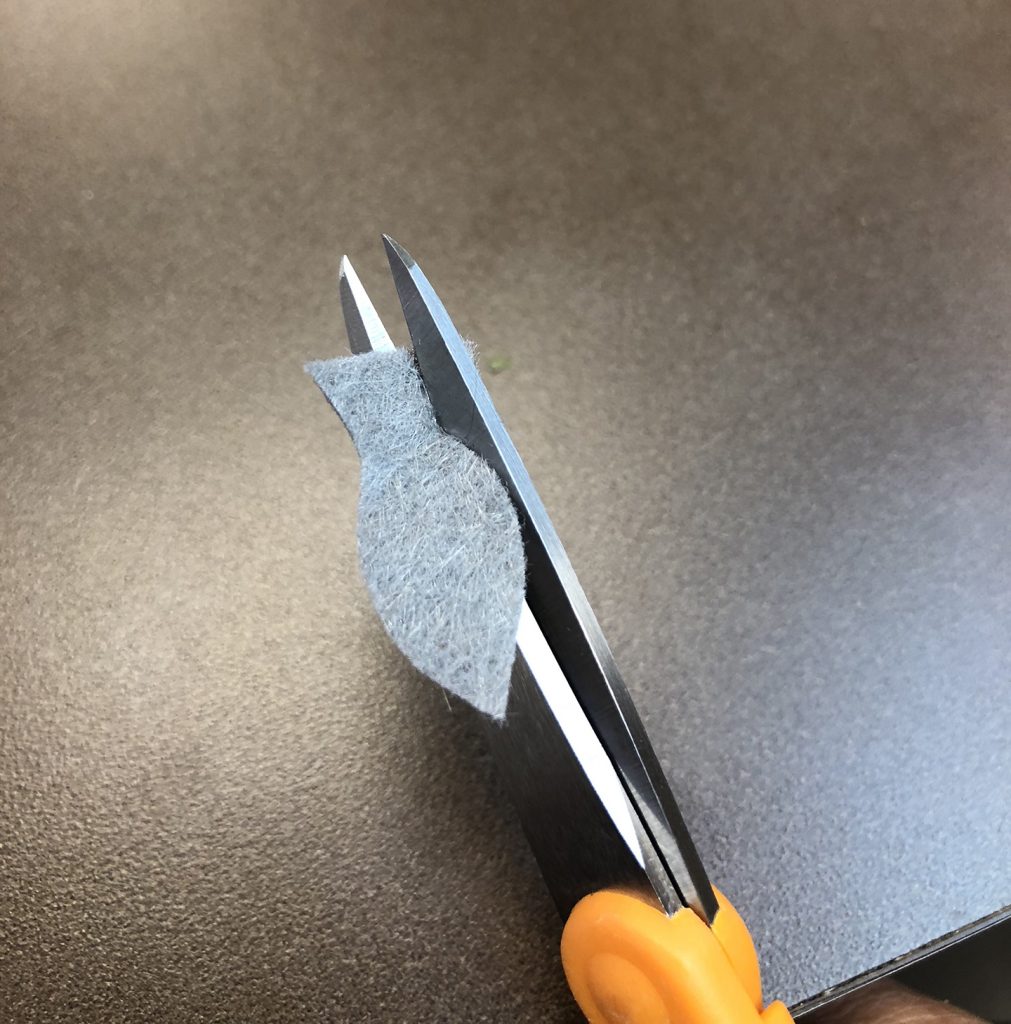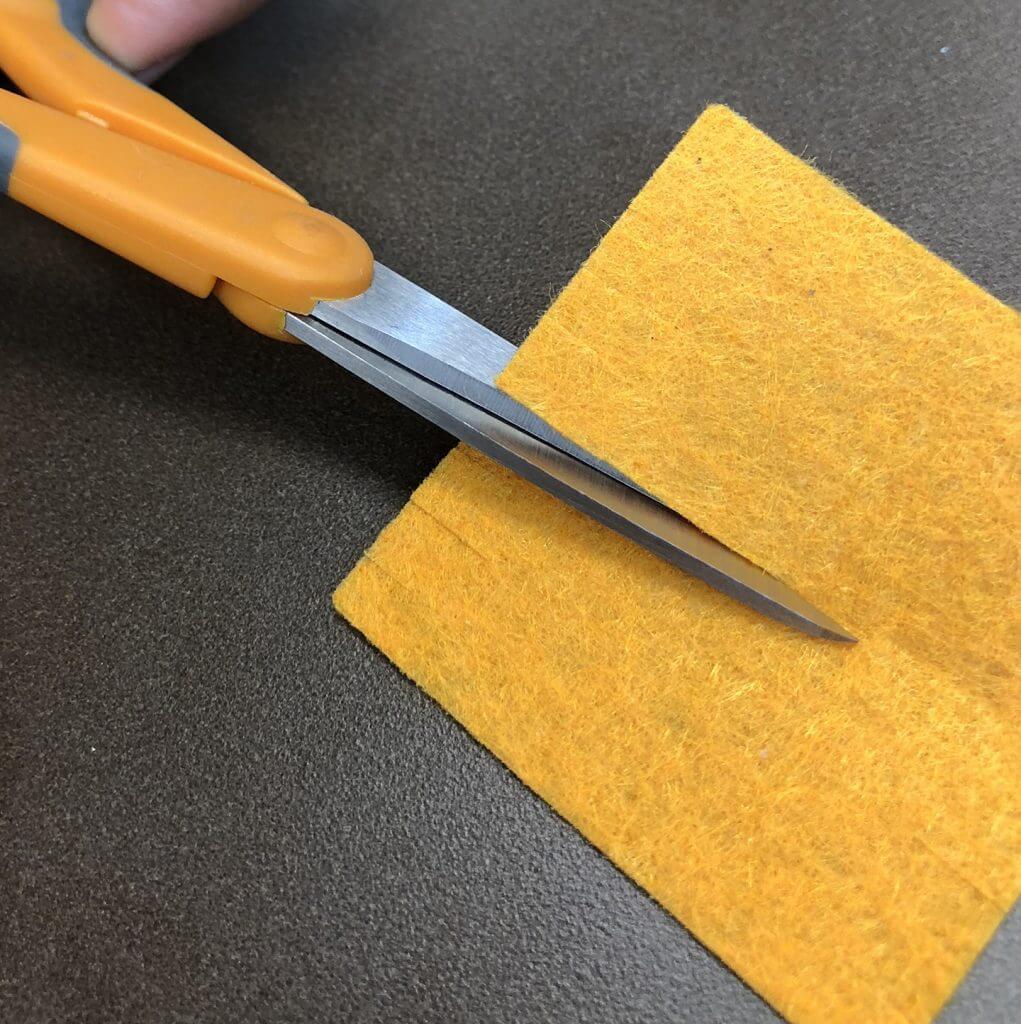 Step three: Sew around your toys. Stack all of the elements of your food the way you like it.  Using embroidery thread that matches your hamburger bun, your tortilla and your pizza crust begin sew around your junk food, leaving enough space at the end for you to stuff in your catnip and crinkle fabric.
Taco.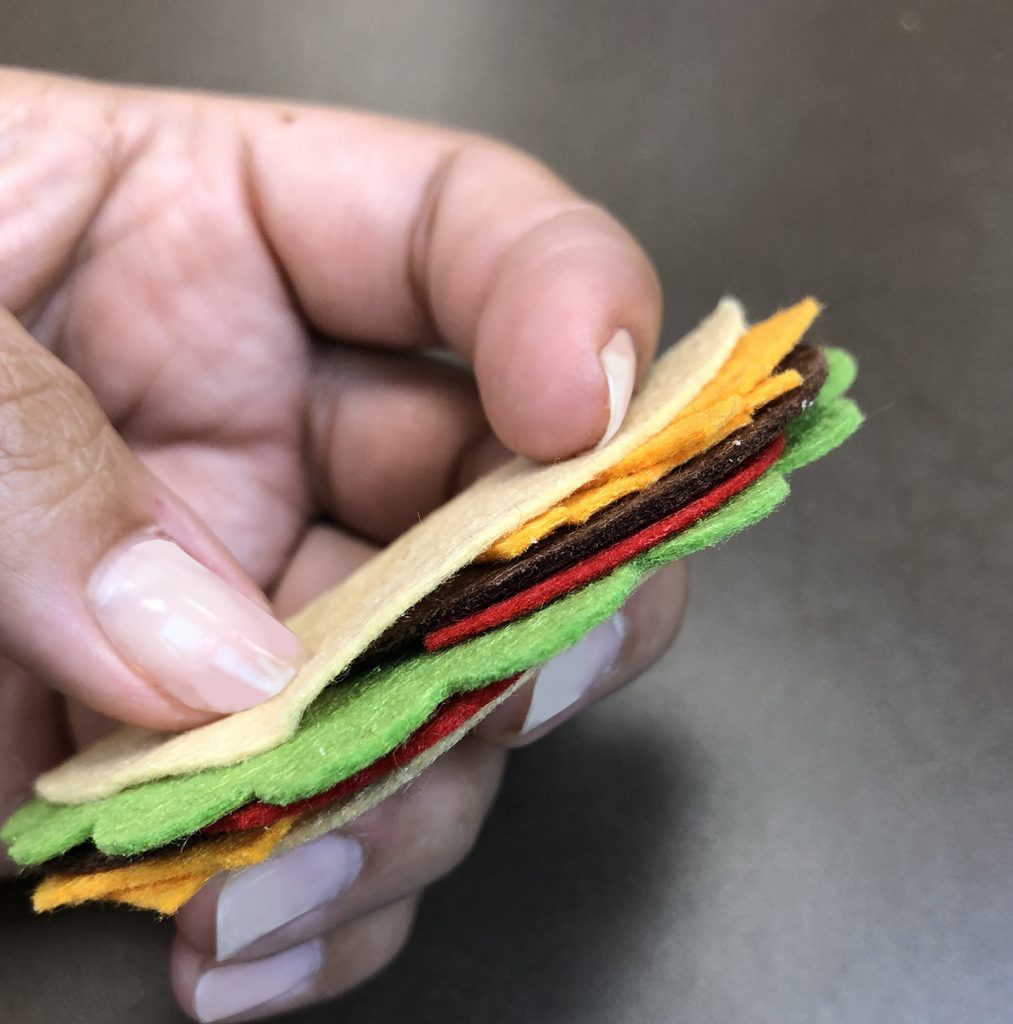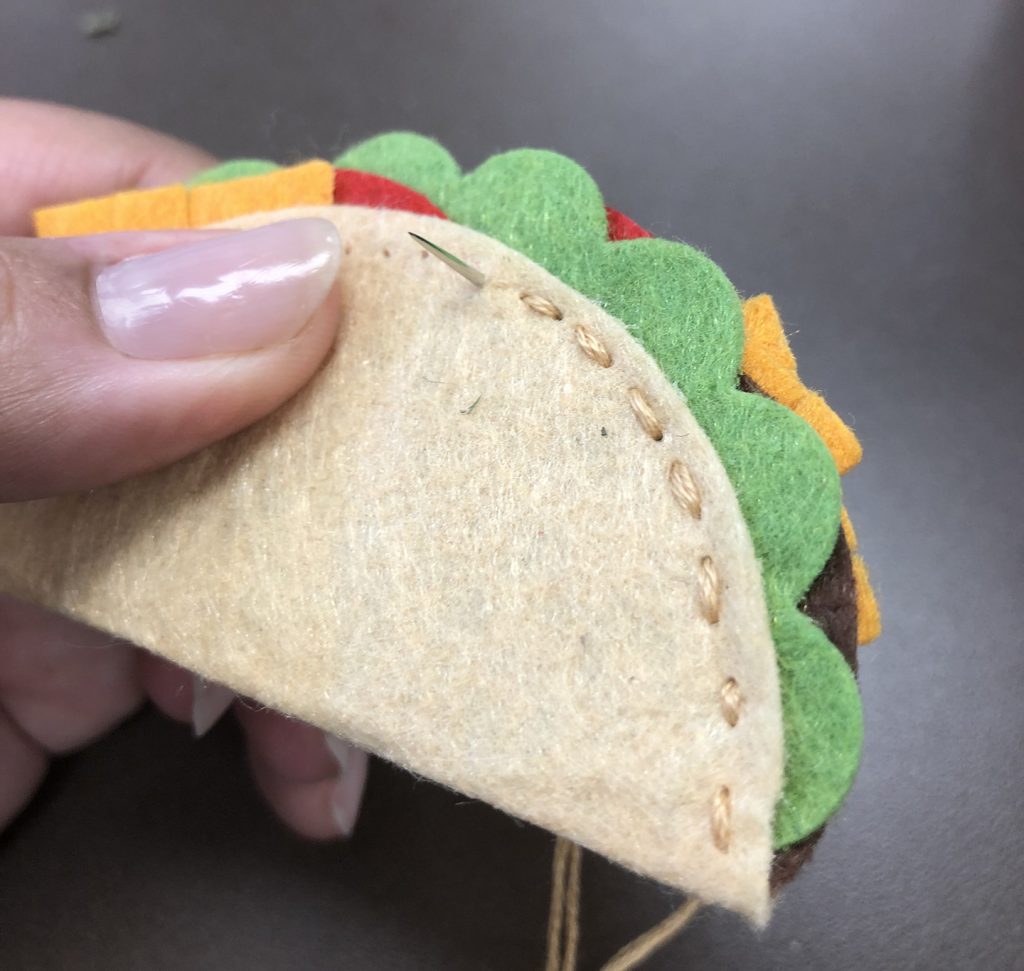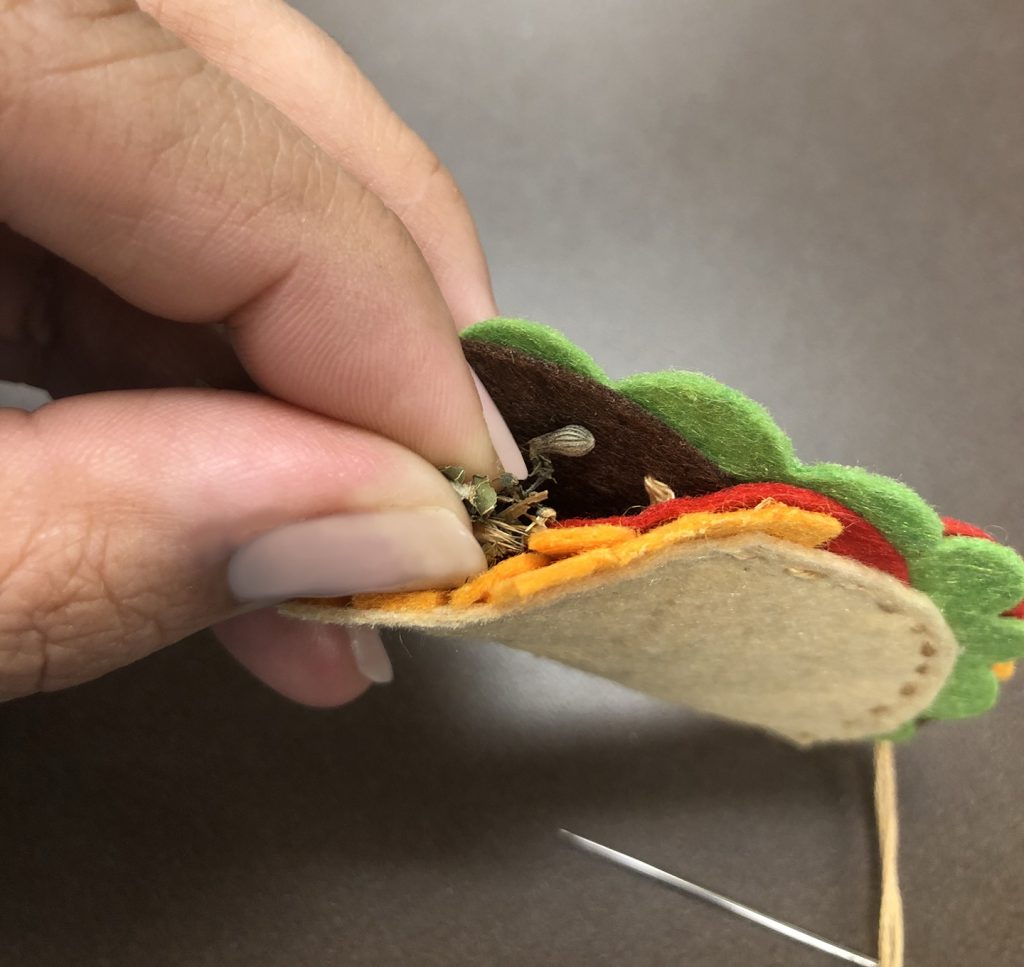 Hamburger.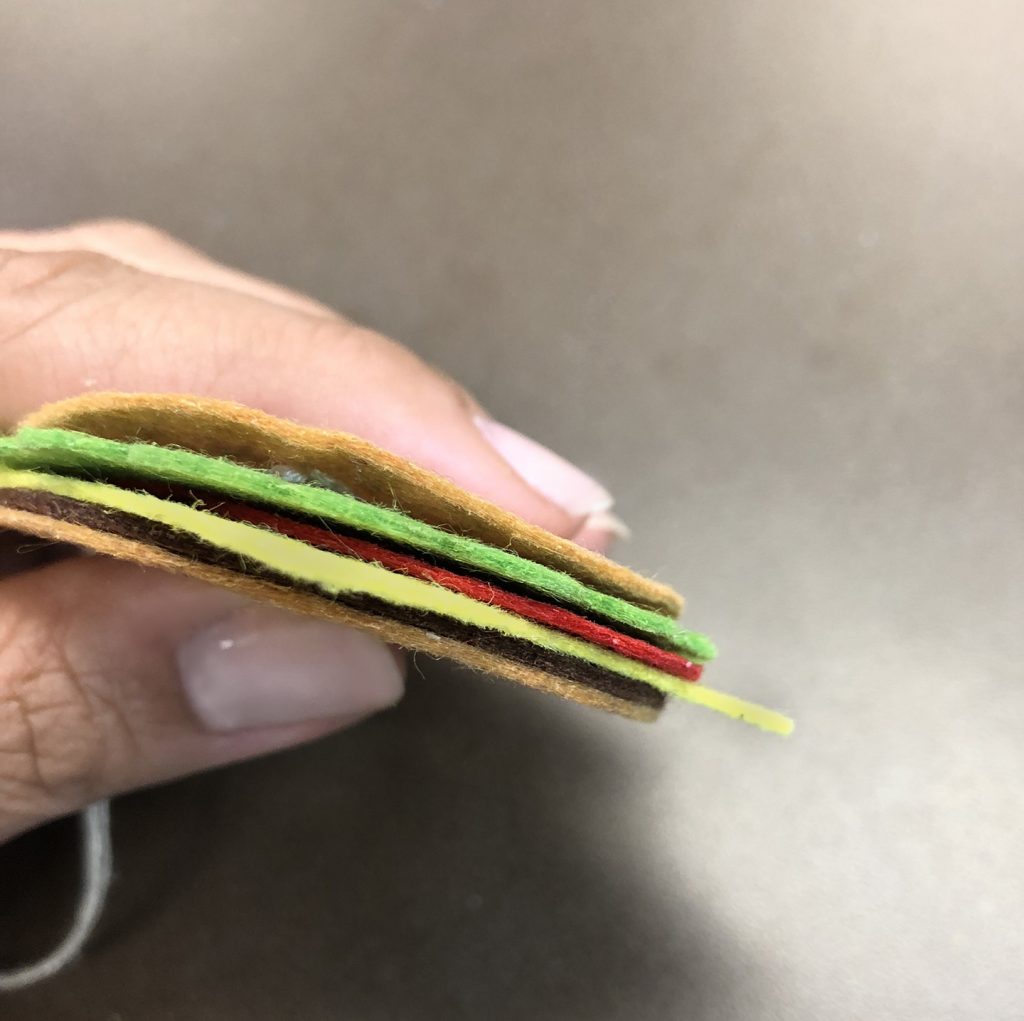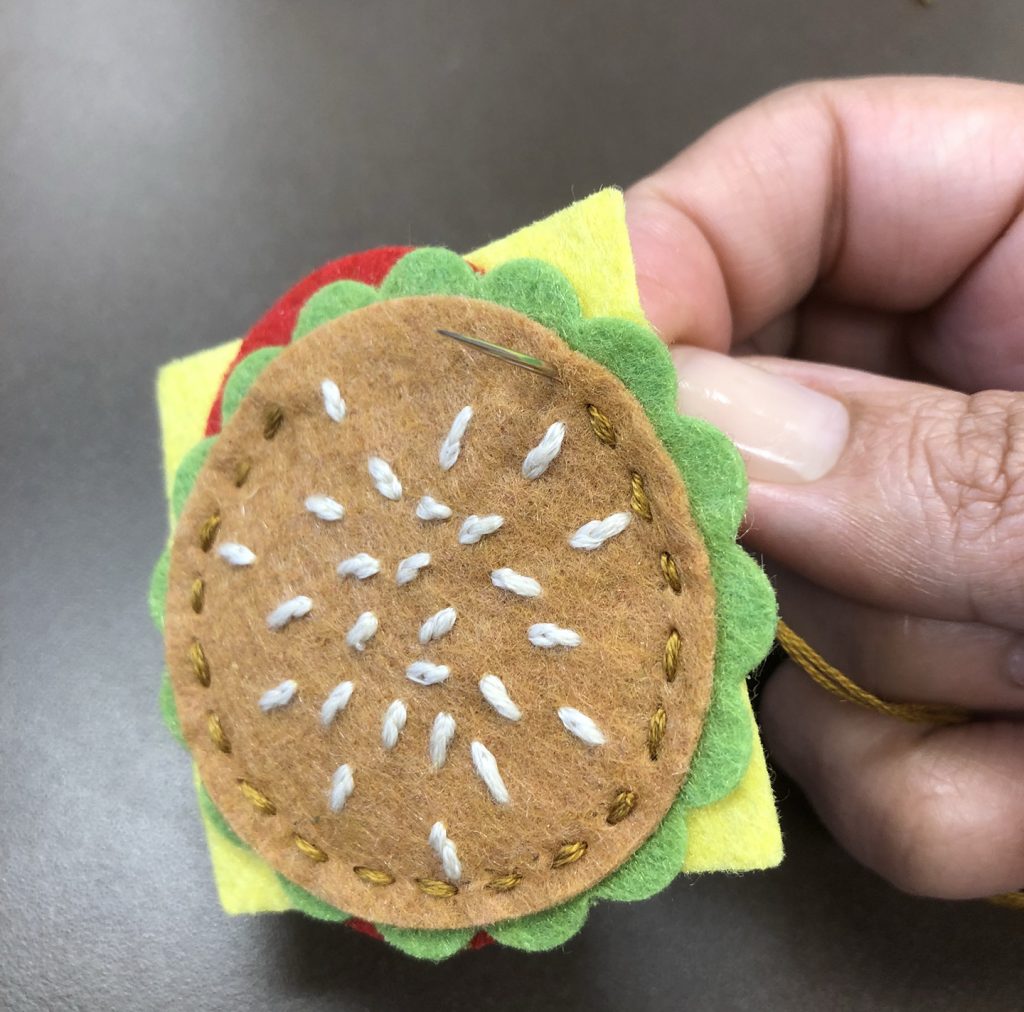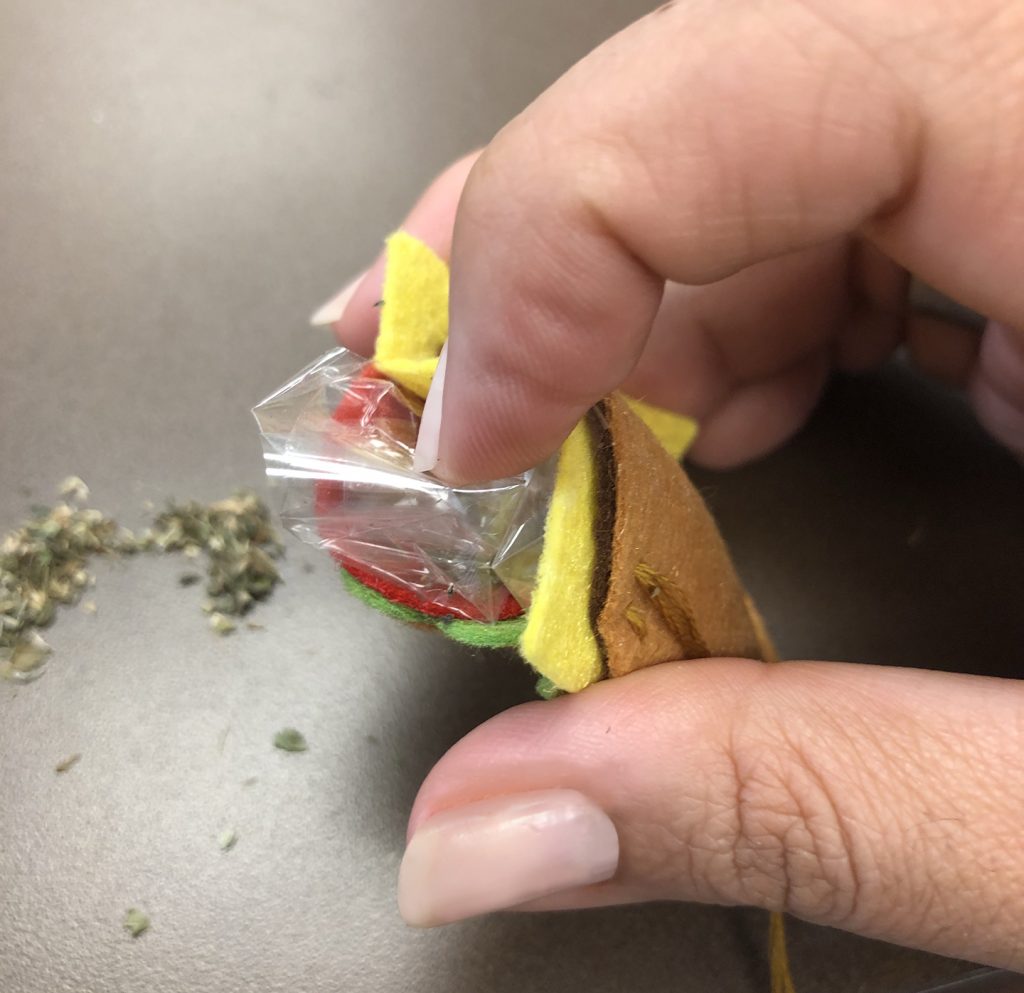 Pizza.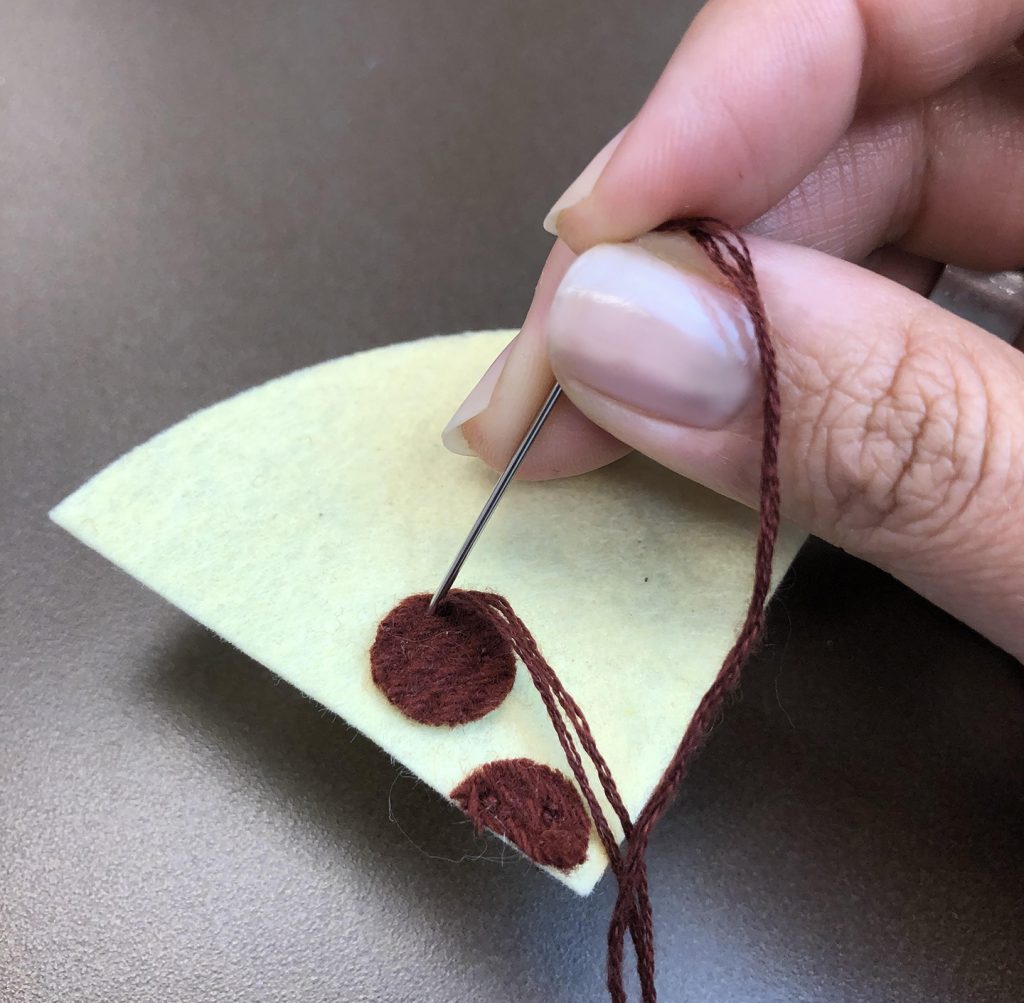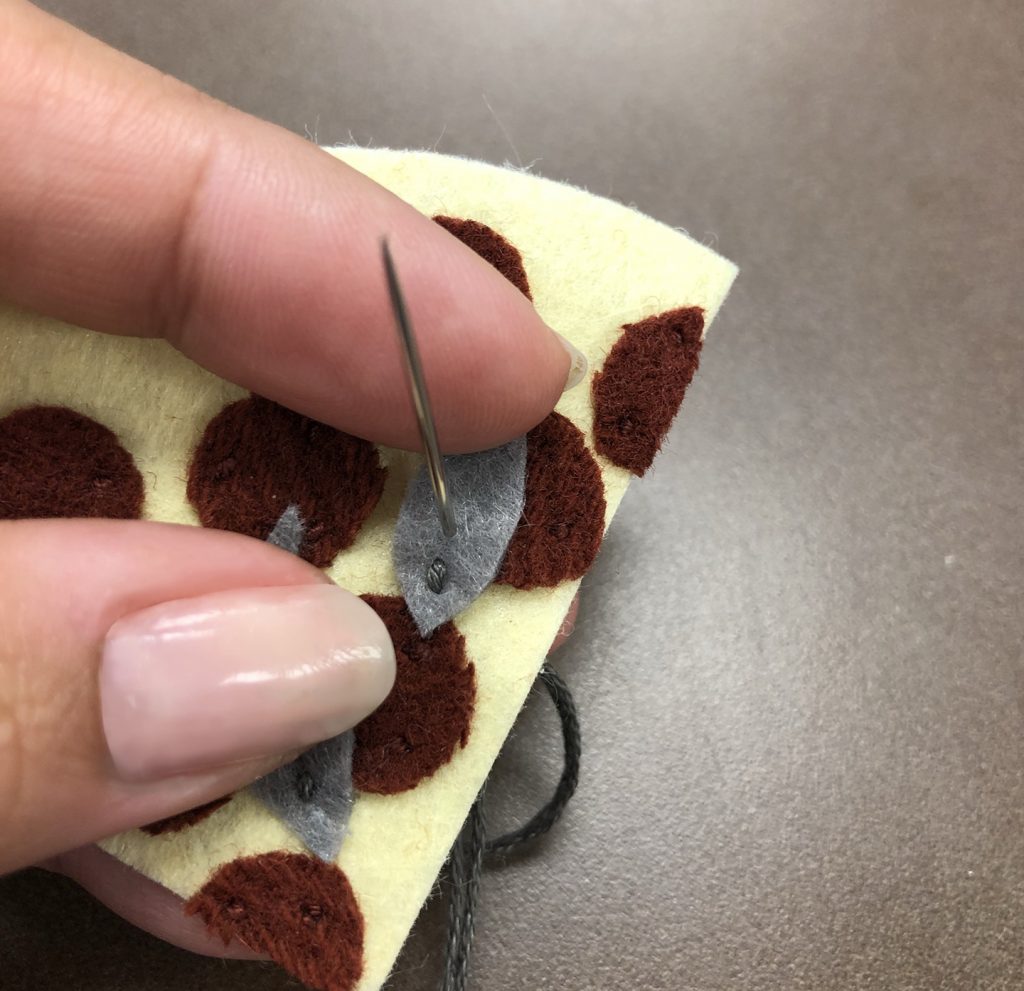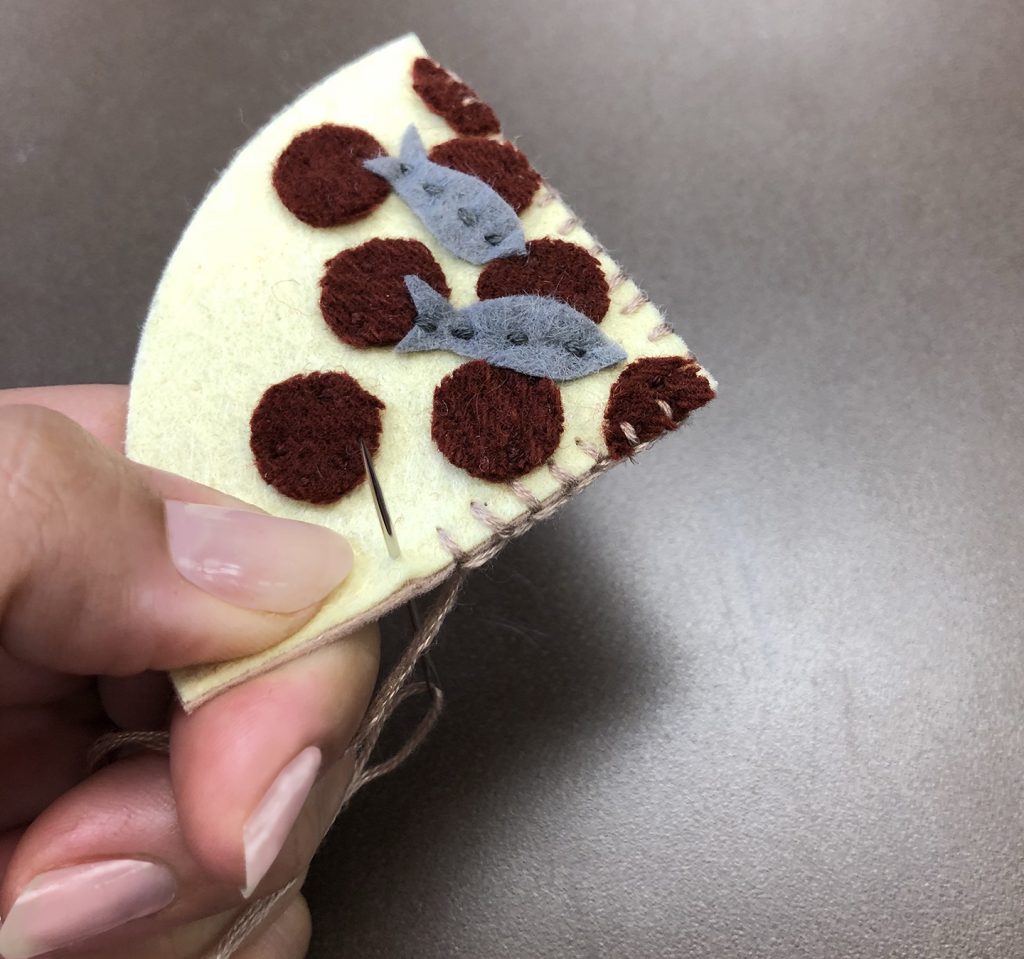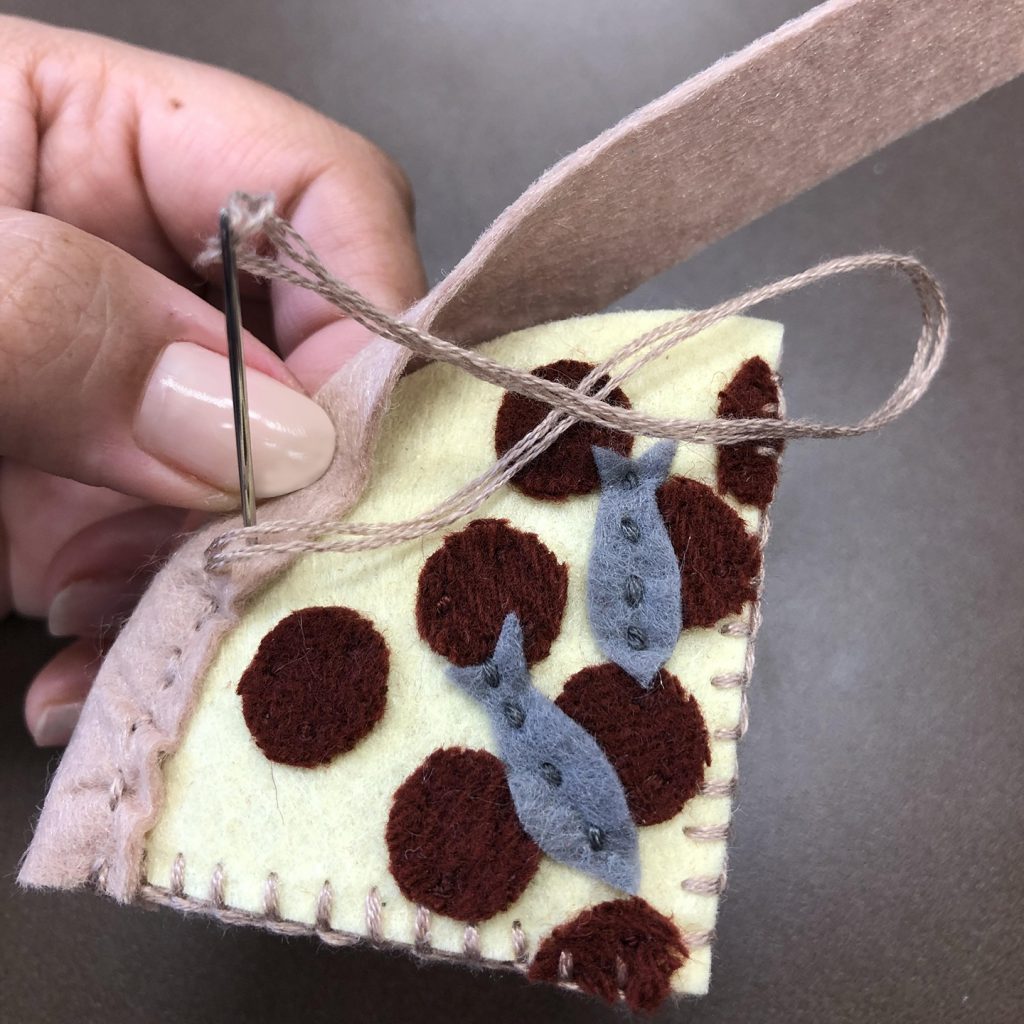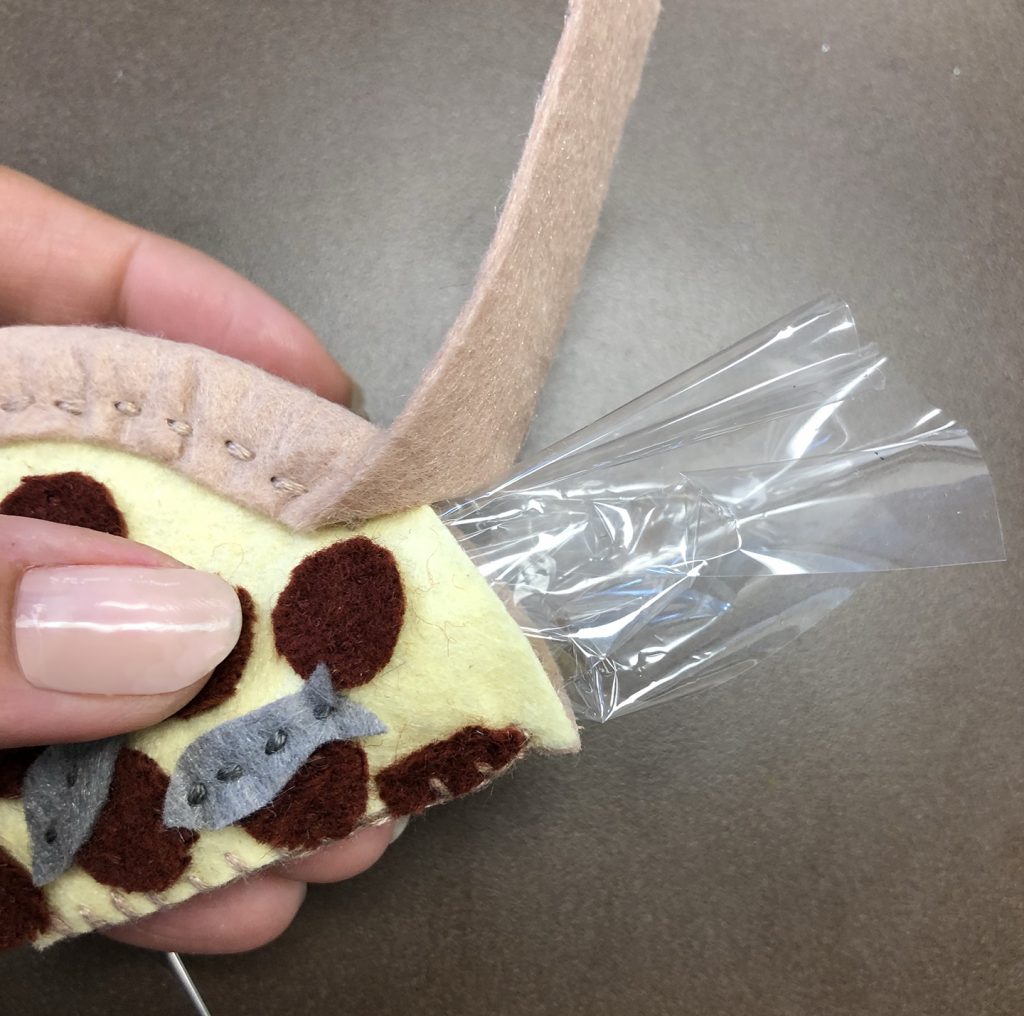 Step four: Sew your cat toys closed, then sprinkle a little bit more catnip on top of the toys for an added treat.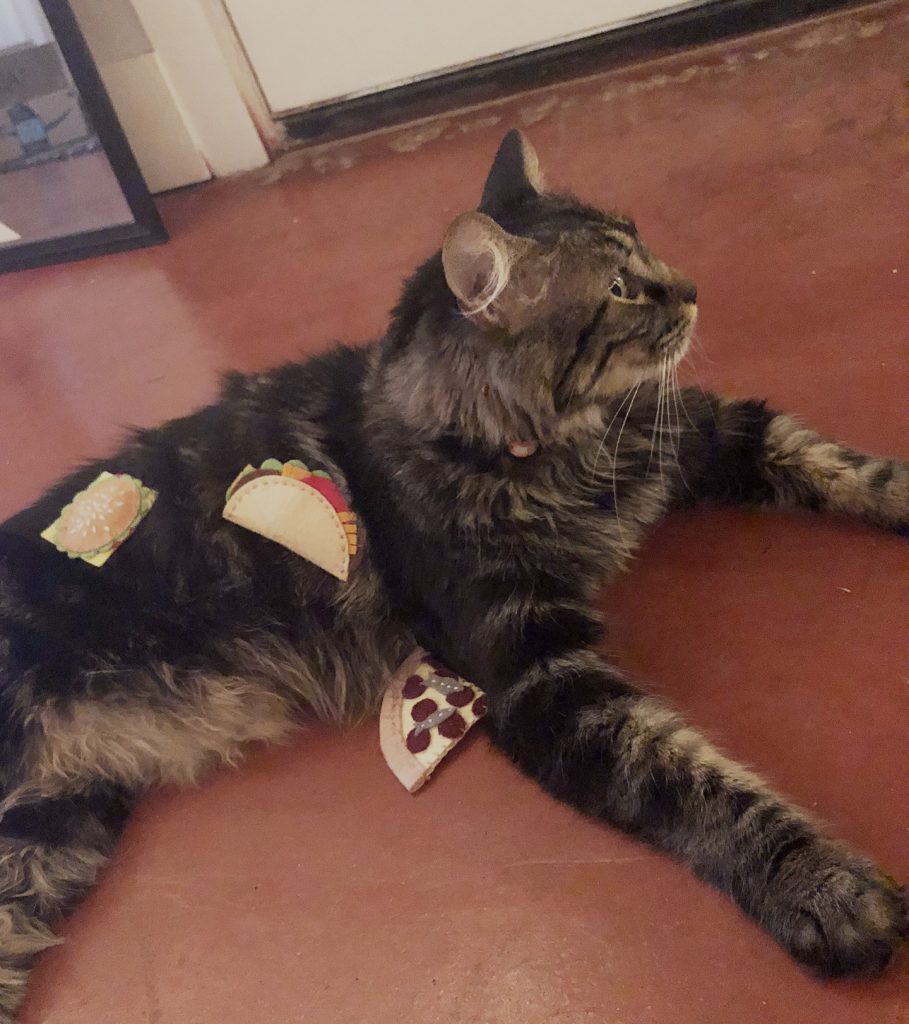 I hope your little gritty kitties enjoy their junk food! I had a blast making a zillion of these for video and gift purposes. If you have any pics of the versions you've made feel free to tag us in your Crafter's Edge project photos online! Extra points if they have kitties in them.
Enjoy the rest of your week!
Your friend in creating,
Xappa







Comments
comments