These adorable little monkeys are proudly five and seven years old and were very excited about their new shirts! This unique monkey design can be used as applique on shirts, tote bags, pillow cases, quilts and so much more!
For this project, I used the Monkey Fab Die Set and the Numbers Five and Seven Clarendon Font Fab Dies coming soon to Crafter's Edge. I used some fun fur fabric, fusible web, ribbon and two plain white t-shirts. This was such a quick and easy project – it would be great for family photos or birthday pictures. Download the full PDF instructions here!

Instructions
1. Select and cut your fabrics. Using the Monkey, Number 5 and Number 7 Fab Dies, the Big Sister Die Cutting machine and fabric of your choice, cut and prepare your monkey shapes with a fusible web.
2. Iron and sew your applique. Layer your fabrics with fusible web underneath and arrange the pieces as you like on the front of your t-shirt. Iron for ten seconds on medium heat to activate your fusible web. Then secure your shapes with a small zig-zag stitch.
I would love to see your latest creations and hear any ideas you may have for my next project or tutorial. Please, feel free to share your monkey shirts and ideas with me online! Comment here or share your monkey shirt with Crafter's Edge online via Facebook, Pinterest or Instagram: @thecraftersedge.
If you have any sewing questions, please feel free to post them and I will be sure to answer them as quickly as I can!
Keep crafting, Crafter's!
-Tina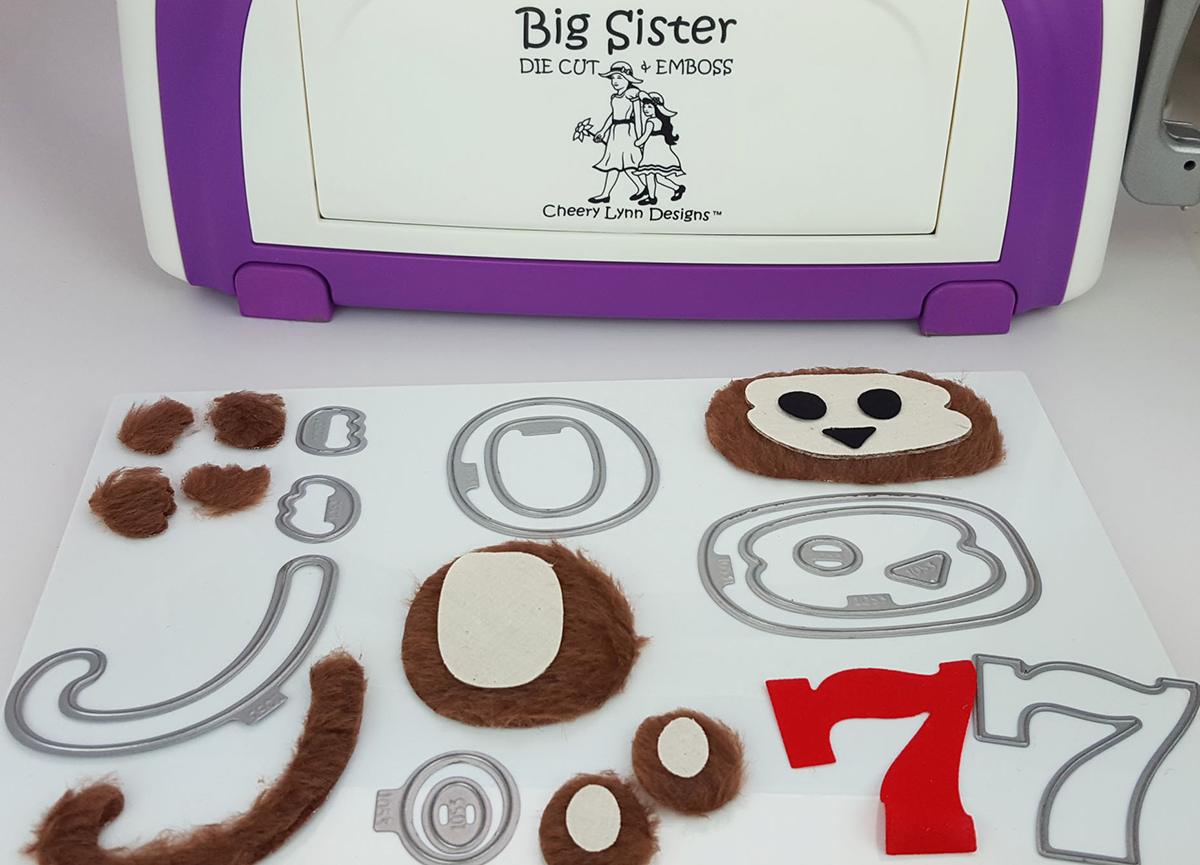 Comments
comments