The kids are going to love this pencil case; we sure do! Download the full tutorial here. Enjoy!
Supplies:
»»Die Cutting Machine
»»Fabrics of your choice
»»A1058 Fab Die Set
»»Iron
»»Fusible Web
»»Sewing Machine
»»Zipper Foot
»»Thread to Coordinate or Match with Your Selected Fabric
Instructions:
1. Select and cut your fabrics. Refer to the chart below for fabric and fusible web needs. Cut your fabric and fusible web to roughly the size of the die. Place the flat side of the die on the white base plate and your fabric/fusible web layers on top of the die. Put the metal plate on top of your fabric and sandwich it all together with the clear-cutting plate. Adjust the roller width on your die cutting machine as needed and roll the plate through the machine twice (forward and back one time each).
• Select the fabric you will be using for your pencil case. Cut one 18 1/2"H x 9 1/2"W rectangle.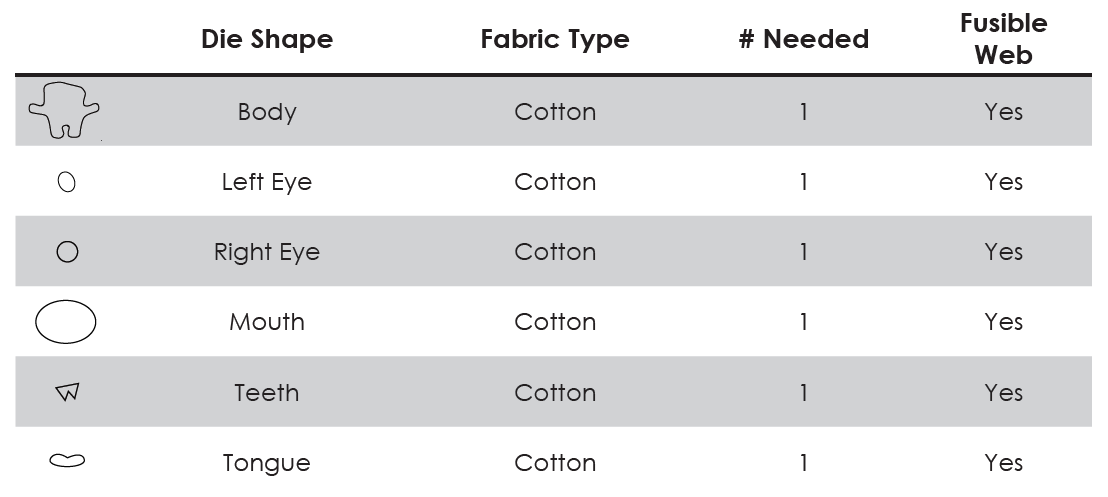 2. Iron and sew your appliqué. Arrange your peplum monster to your desire on the front side of the rectangle you cut. Then iron for ten seconds on medium heat to activate your fusible web. To secure your peplum monster shapes, use a small zig zag stitch around the edges of your appliqué.
3. Sew the zipper. Place your zipper right sides together with your fabric, matching the edges. Using the zipper foot on your machine stich that side of the zipper to the fabric. Now move your zipper to the bottom of your fabric and line up the edges just like the top. Make sure the right sides are still together and stich the other side of the zipper to the fabric. This should make something simalar to an inside out tube.
4. Sew shut and finish. Once you sew your zipper, fold your fabric where the zipper is about 1 1/2" down from the top and fold. Now sew up the open sides and turn inside right. Now you can iron your edges flat and fill it up with pencils! I would love to see your latest creations and hear any ideas you may have for my next project or tutorial. Share your peplum monster pencil case and other ideas with me online!
Enjoy your latest project!
-Randi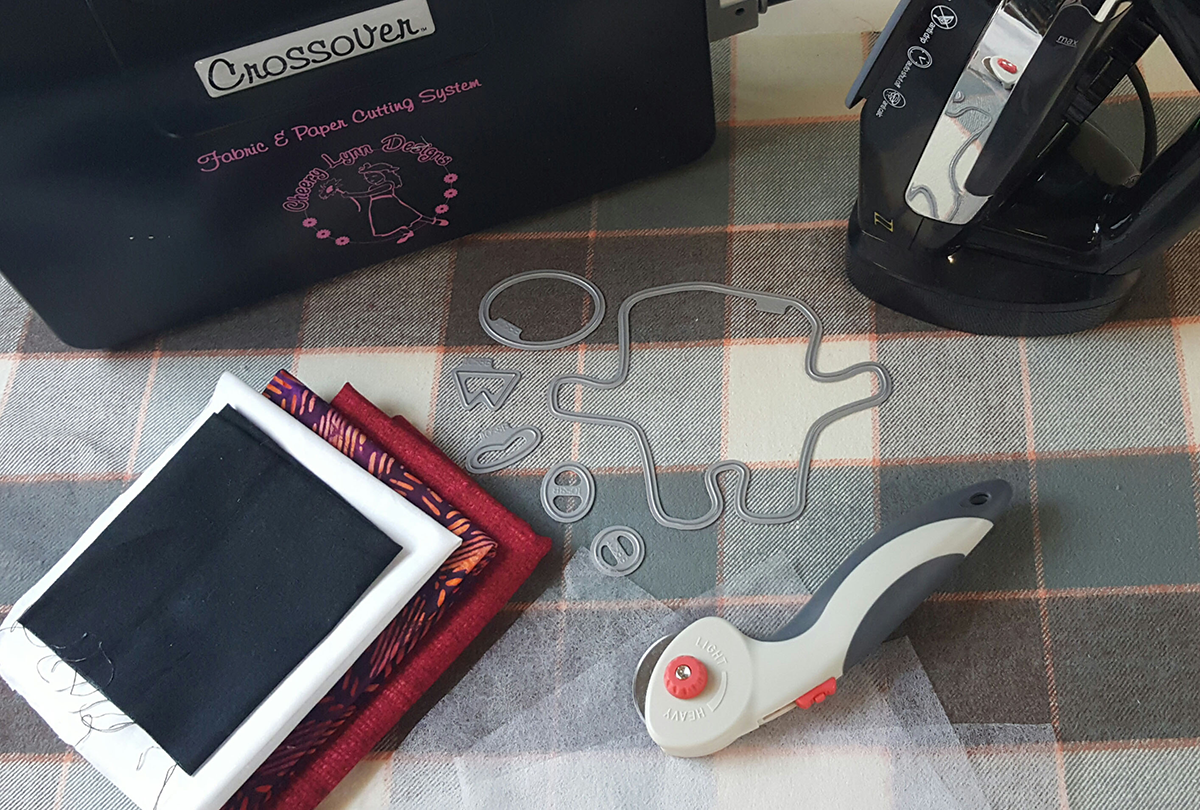 Comments
comments