Were almost there! Christmas is literally right around the corner. Can you smell the peppermint? Hopefully our 10 Days of Christmas has helped you all get your decorations and gifts in order. Now it's time for the finishing touches. For the final day of our Handmade Christmas we've got some cute penguin pick me ups. How could you not smile when you see these Christmas cards! Cards are usually looked over or tossed away after they are read, but with these they act more as unique décor as well as a sentimental statement . I don't know about you, but if someone made me this I don't think I would throw it away. I had been seeing these very simple fabric style of cards popping up once in a while, so I decided to turn it up a notch for the holidays.
I used the Crafter's Edge Playful Penguin Fab Die set and a couple of paper dies from Cheery Lynn Designs for these delightfully fun Christmas cards. And don't worry, they are more simple to make than you think. Here is the basic run down.  Of course you will need your fab die set, but you will also need a needle and thread, a blank card, some embellishments, and some adhesives. I would recommend the best glue ever, sprayable adhesive, and your trusty fusible web (which will require a hot piece of metal, which I believe to be called an iron).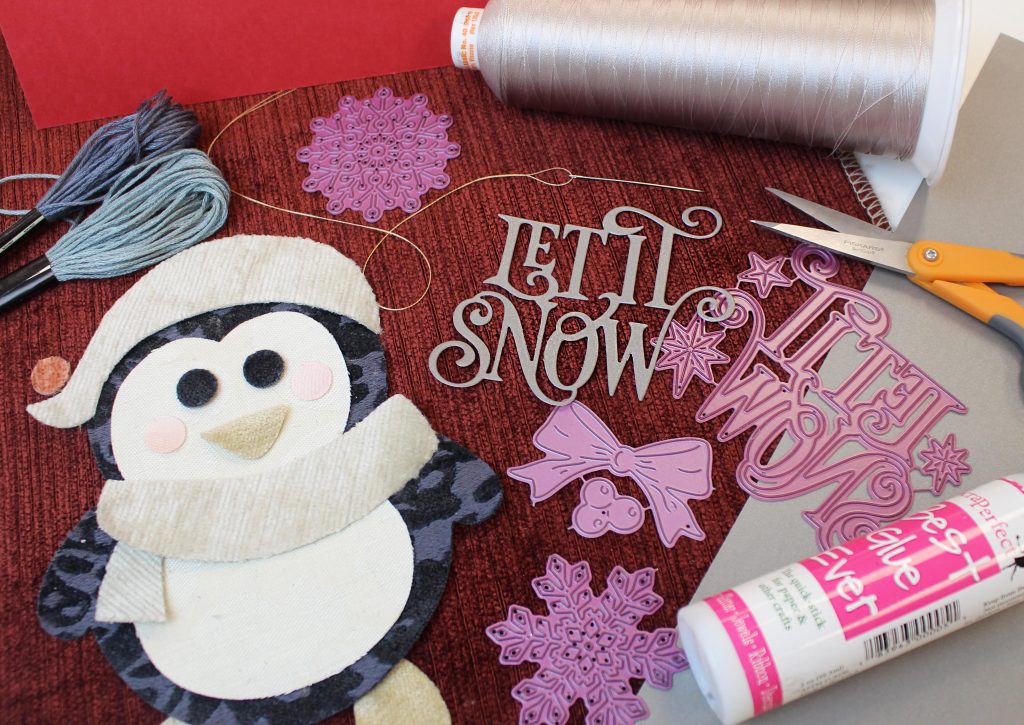 To start, get your base fabric for the card and cut it slightly larger than your paper card. Die cut out all of the shapes you think you will need. Once this is done you can start arranging your penguin on the front of the base fabric. To place and secure them, use your various glues. For all my fabric pieces I used fusible web and then sewed them down before putting on the paper lettering and bulkier embellishments.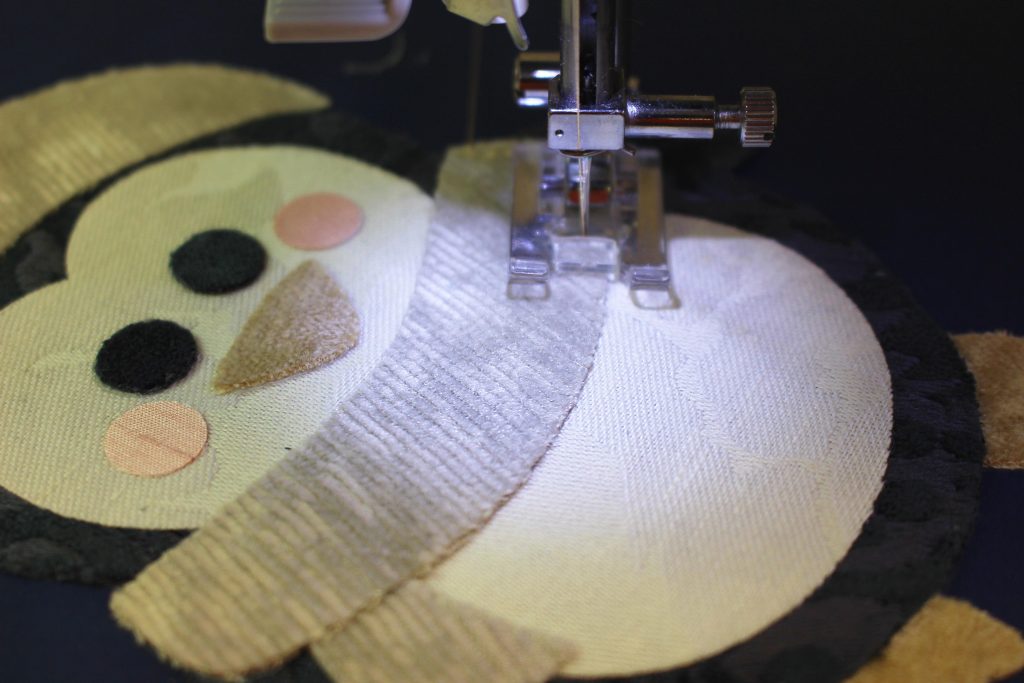 After you sew down the pieces you want, you will need to glue the whole thing to your paper card. This way the stitches on the back will be hidden. Once you do that you can trim the extra fabric off.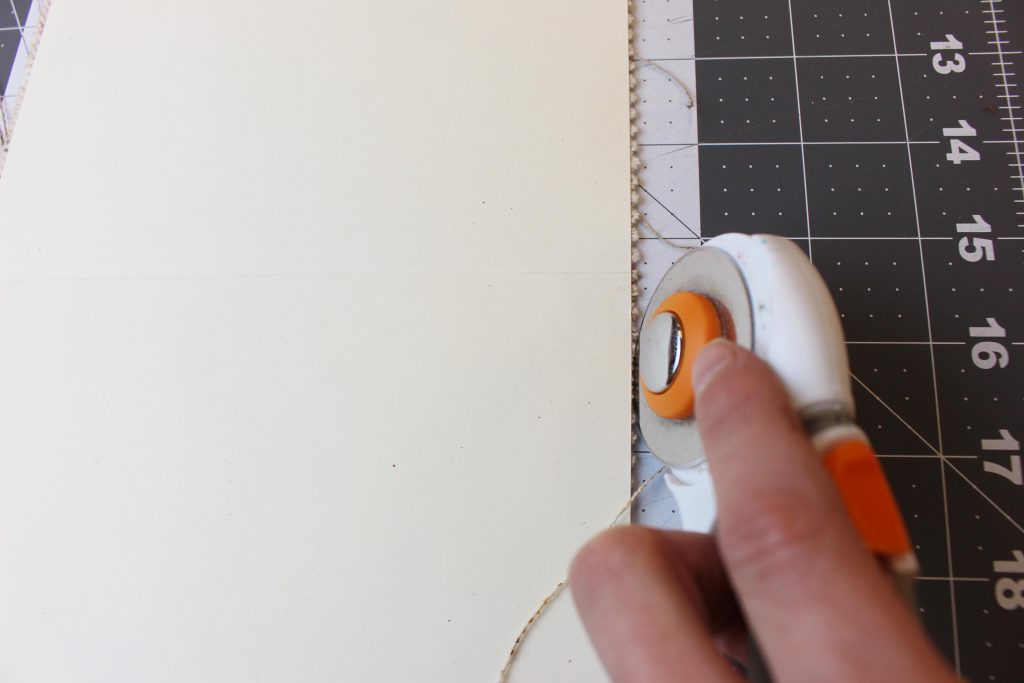 After you snazz it up with the rest of your embellishments you will be ready to pen and sign your card.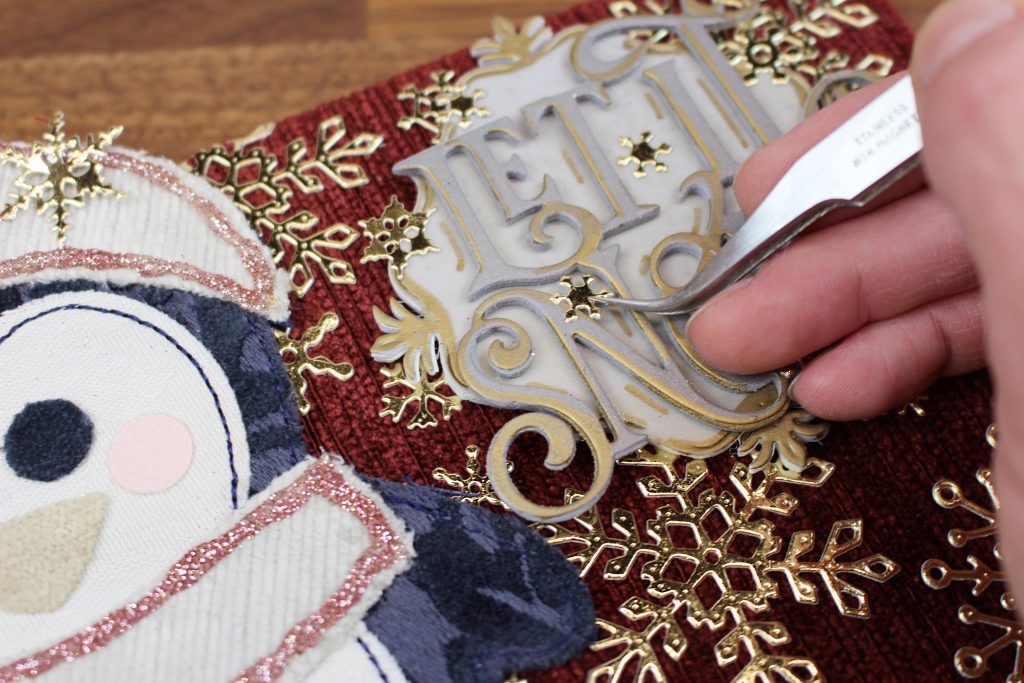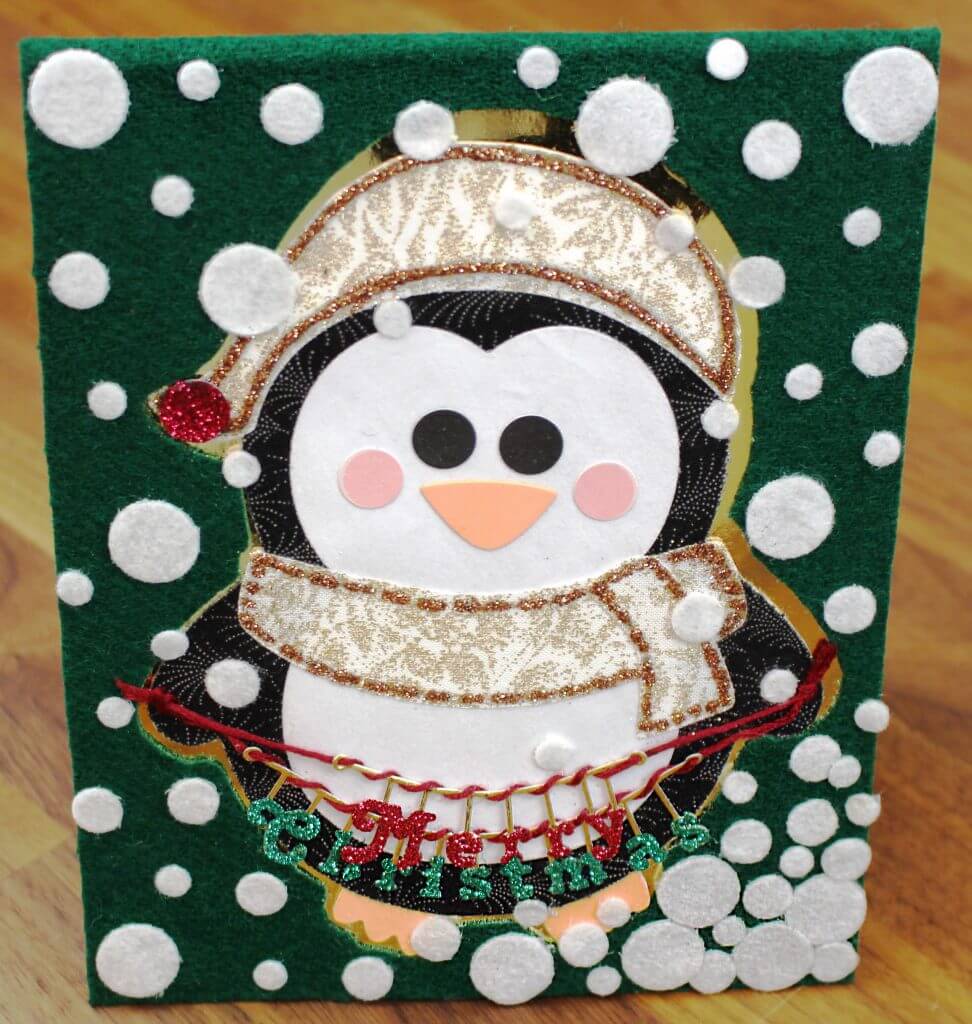 Thanks For joining us for our 10 days of Handmade Christmas! I hope we inspired you to create your perfect holiday and spread some cheer. If we did, show us! We would love to see what amazing projects and gifts you can inspire us with. From all of us here at Crafter's edge, have a safe and Merry Christmas.







Comments
comments