By: Xappa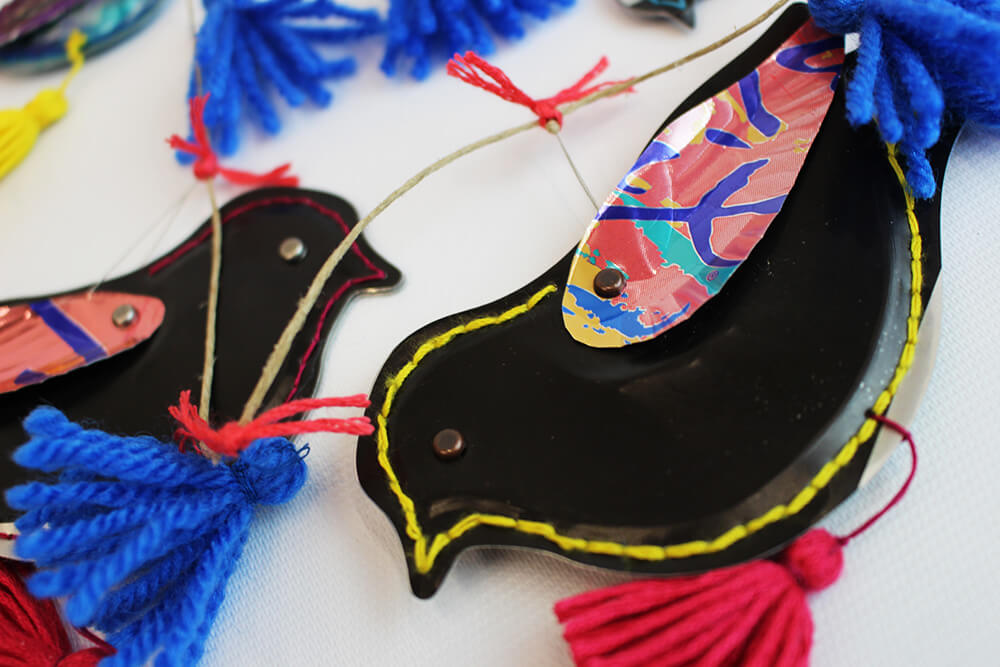 Hello All!
I hope your Holidays were lovely! Ours consisted of sweatpants and binge watching tv shows.  We made a serious dent in our tin of cookies and took the dogs for lots of walks to make up for it. I already miss the holidays so, lets keep it going with National Creativity Month. All month long we'll be bringing you some thinking-outside-of-the-box craft projects. Let's kick off the weekend early with this Bird Garland.
Taking down the holiday decor is always a bummer, so I thought I'd put something up to keep it colorful and bright. I love garlands of all kinds and tend to be attracted to the more colorful and funky or weird ones.  They're a great way to add color and texture and an easy way to liven up your home decor. The fab dies from Crafter's Edge are versatile in what they can cut so, I decided to use the A1075 Beautiful Birds Fab Die Set to recycle some aluminum cans and signage. I made a super funky bird garland. Honestly though, any material can be used to make these little birdies so, the sky is the limit!
For this project, I used several aluminum cans and signage. I added color with some markers and pressed details into them to give them a 3D look with a burnishing tool and a pen cap.  I made holes for sewing around the bird body with an awl and sewed embroidery floss through to add texture and color.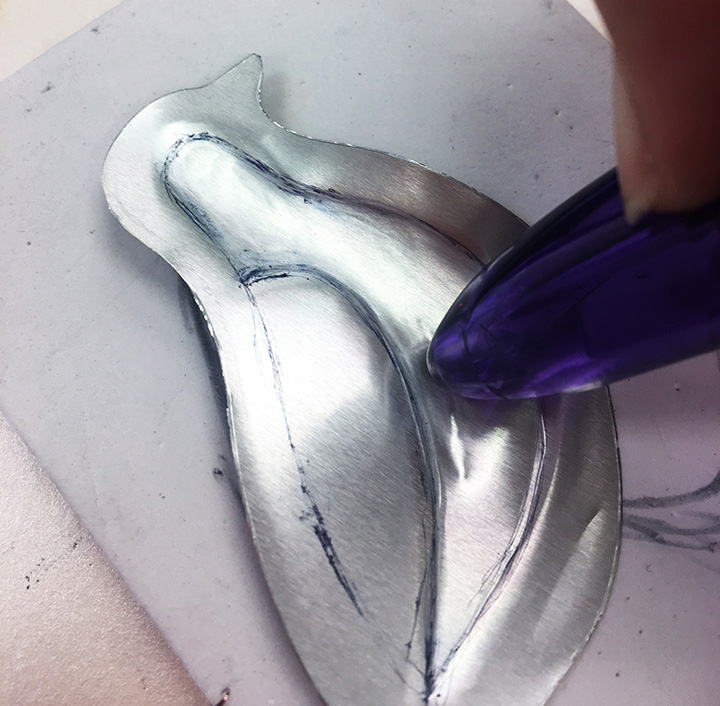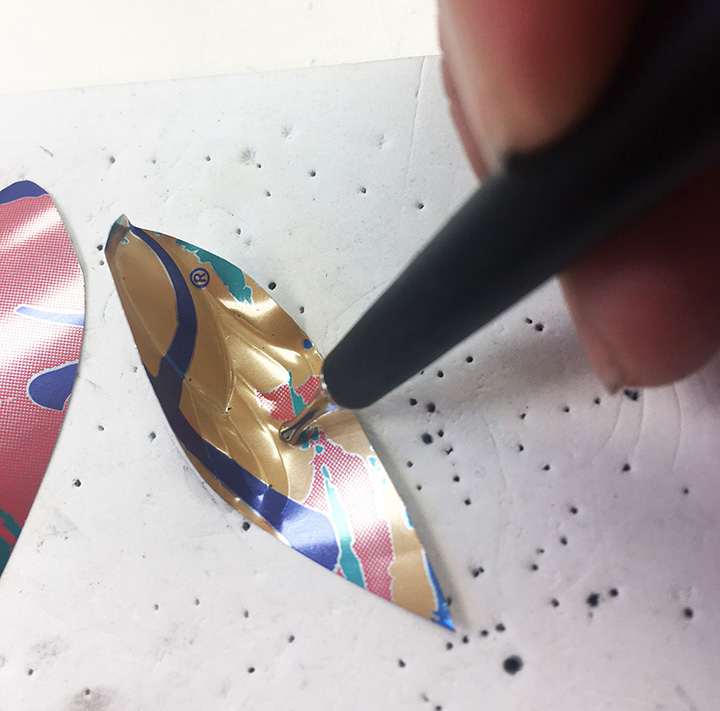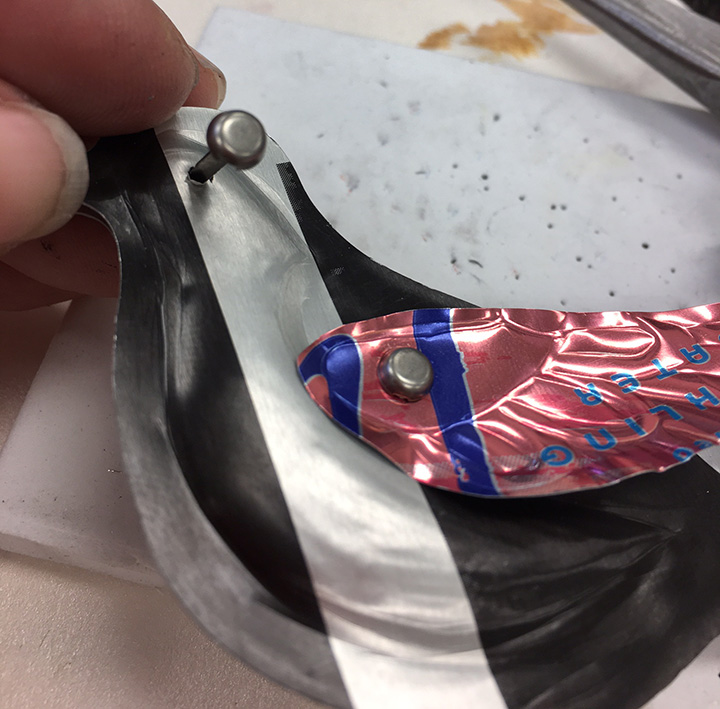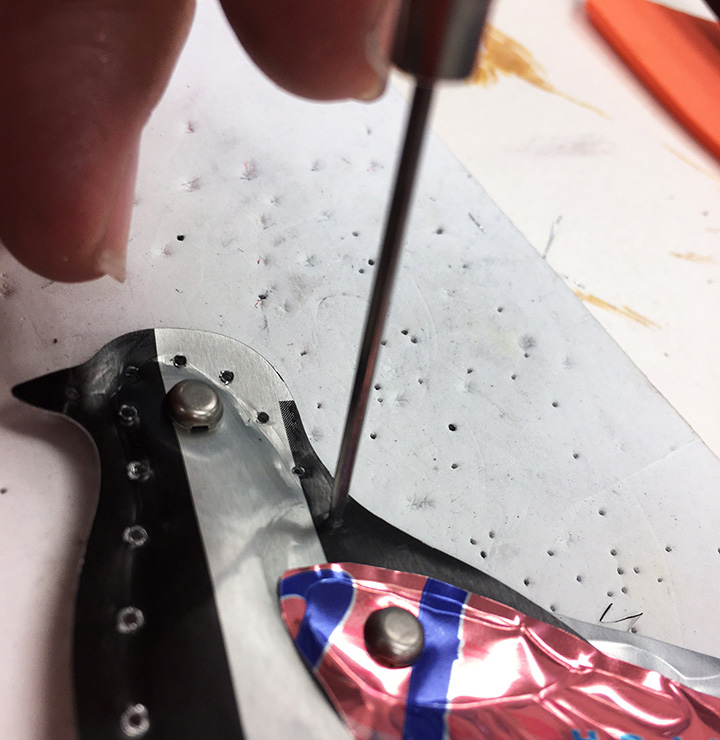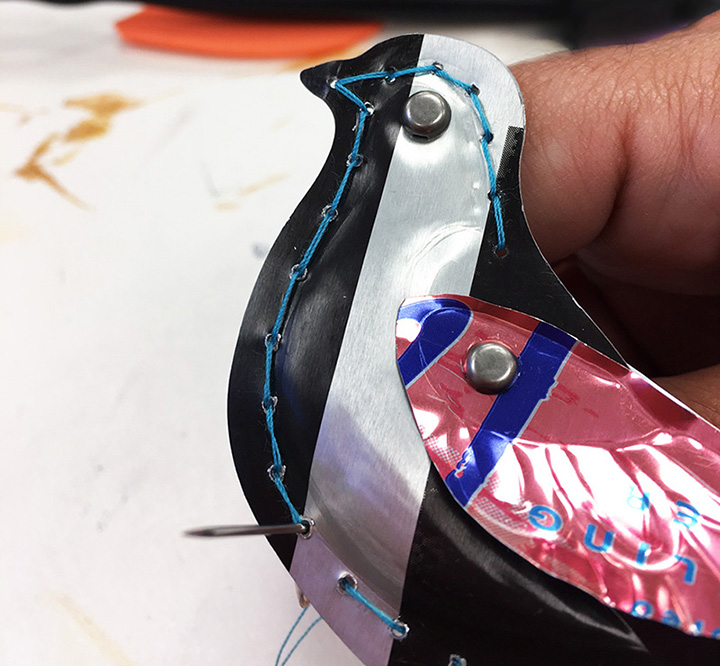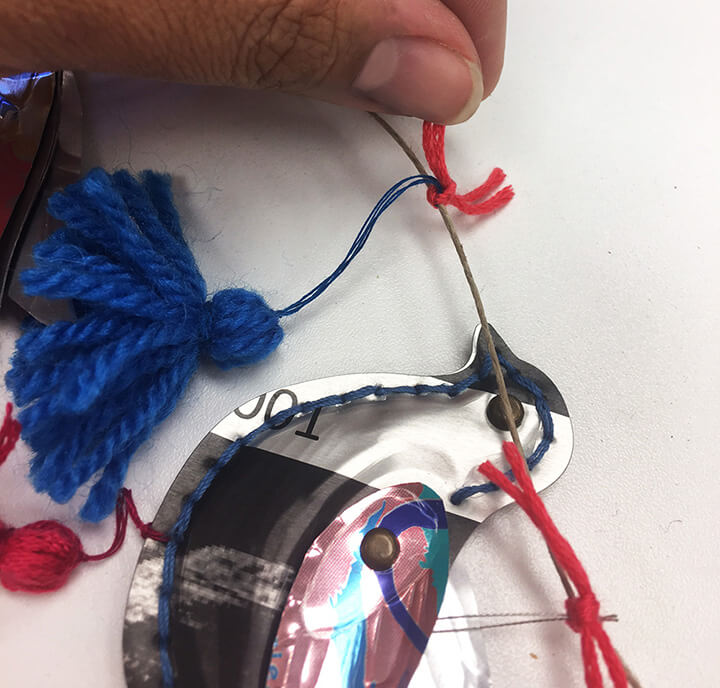 Tassels and bright thread were also used to add color to the garland since most of my birds are black. You can buy some tassels for relatively cheap but I like to make my own. There are tons of online tutorials if you feel like diy tassels are the way to go. I support that wholeheartedly since, 1. I am cheap and 2. have a ton of random yarn and embroidery floss hanging around from my career as a professional craft supply hoarder. Okay, so maybe that isn't a real job but if it was, I win!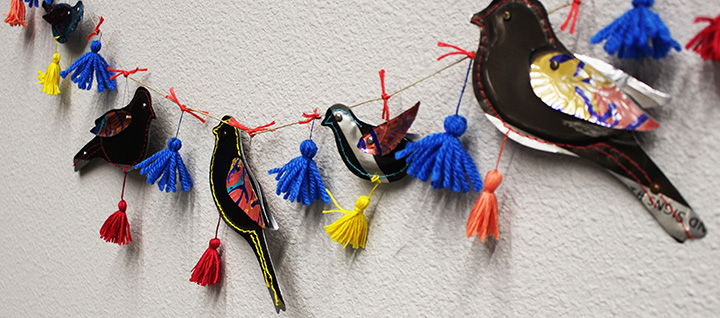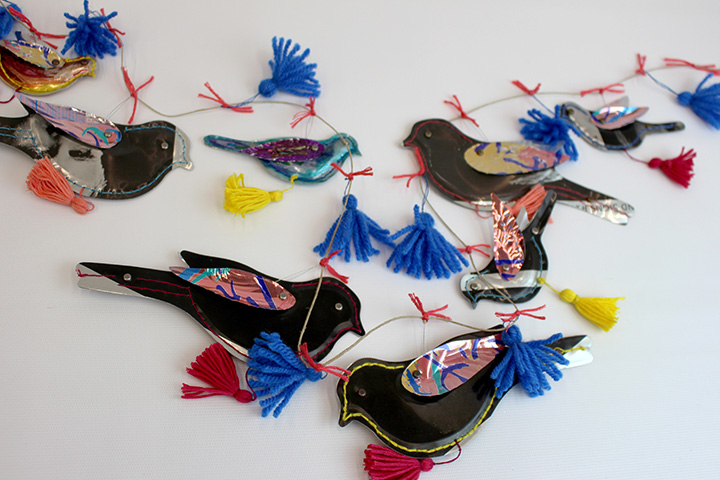 I cut some twine to the length I wanted and tied the birds and tassels to it. Tah-daaaaah! A completely unique and colorful garland that will cure those winter blues!
I hope this post inspired your creativity! Please share your thoughts and links to your projects.
Your friend in crafting,
Xappa







Comments
comments