Hey there crafty peeps! Our Women's History Month blog series continues with Kayla's pick: Maria Van Oosterwijck.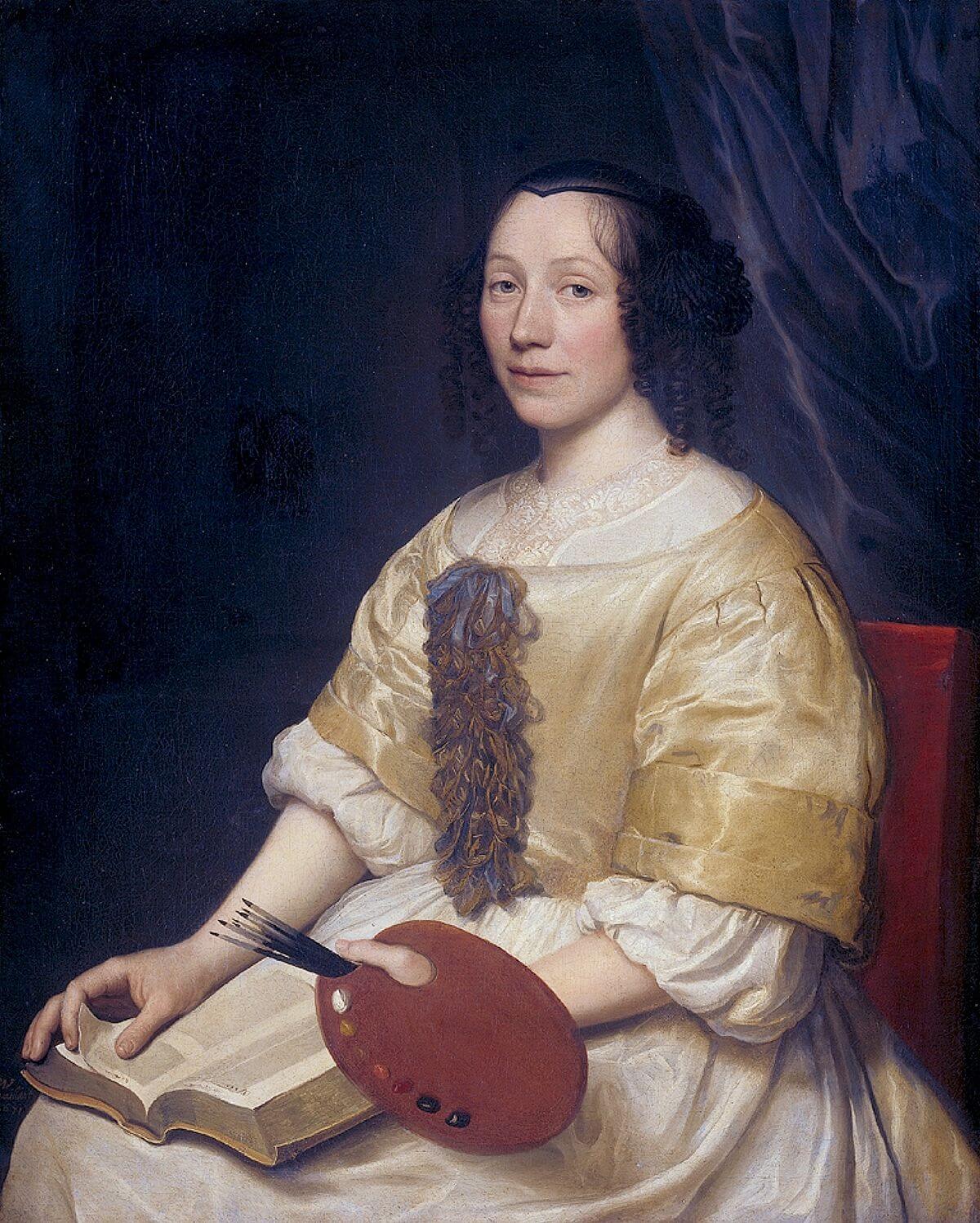 Maria van Oosterwijck (Oosterwyck) (1630 – 1693) was a still-life painter during the Baroque and Dutch Golden Age of art, Maria van Oosterwijck specialized in highly detailed floral motifs. Van Oosterwijck was a successful business woman who marketed and sold her own paintings to royalty including; Louis XIV of France, Emperor Leopold I and William III of England. Never married, van Oosterwijck focused her time on painting and teaching other women how to mix colors and paint, Geertgen Wyntges for example, would go on to support herself with painting after van Oosterwijck's death. Deeply religious, her vanitas paintings included objects that symbolized the ephemeral nature of life like, hourglasses, books, globes, insects and flowers.  Van Oosterwijck's work, used luminous colors and were very highly detailed, sometimes demonstrating chiaroscuro techniques in her use of light and shadow. She often used dark backgrounds, this created a stark contrast for the foregrounds making them almost glow. She helped to transform the genre of the floral still life, painting realistically in a manner similar to the 16th-century Dutch trompe-l'oeil tradition. There are very few existing pieces that have been identified as being by van Oosterwijck, most of which are florals, but it has been determined that she created many other still lifes. As was often the case for artists of the time, her pieces were small format, as large pieces tended to restrict sales opportunities to wealthier clients such as churches or the state. Often found in her paintings, sunflowers were meant to symbolize one's turning to God. Butterflies were used commonly throughout her paintings to move the viewers eye through the painting, while representing the resurrection of Jesus.
Maria van Oosterwijck's paintings are currently on display in the Denver Art Museum, Crocker Art Museum in Sacramento, California and the North Carolina Museum of Art.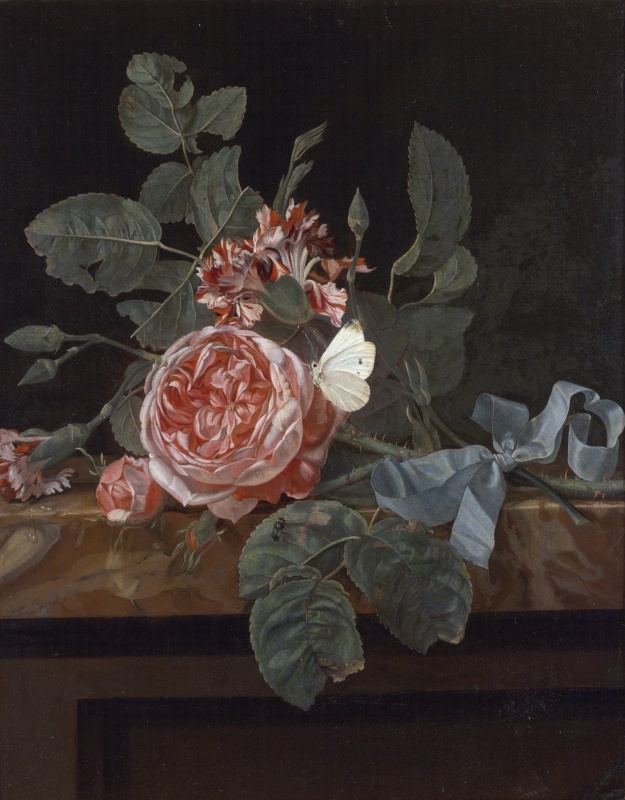 Roses and Butterfly (on display at Crocker Art Museum)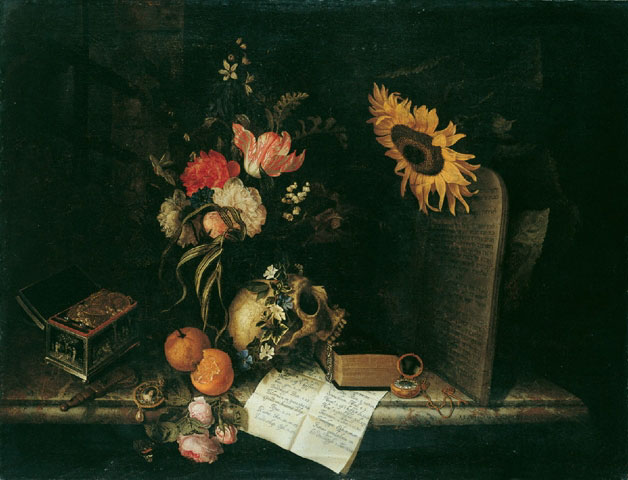 Vanitas with Sunflower and Jewelry Box (Private Collection)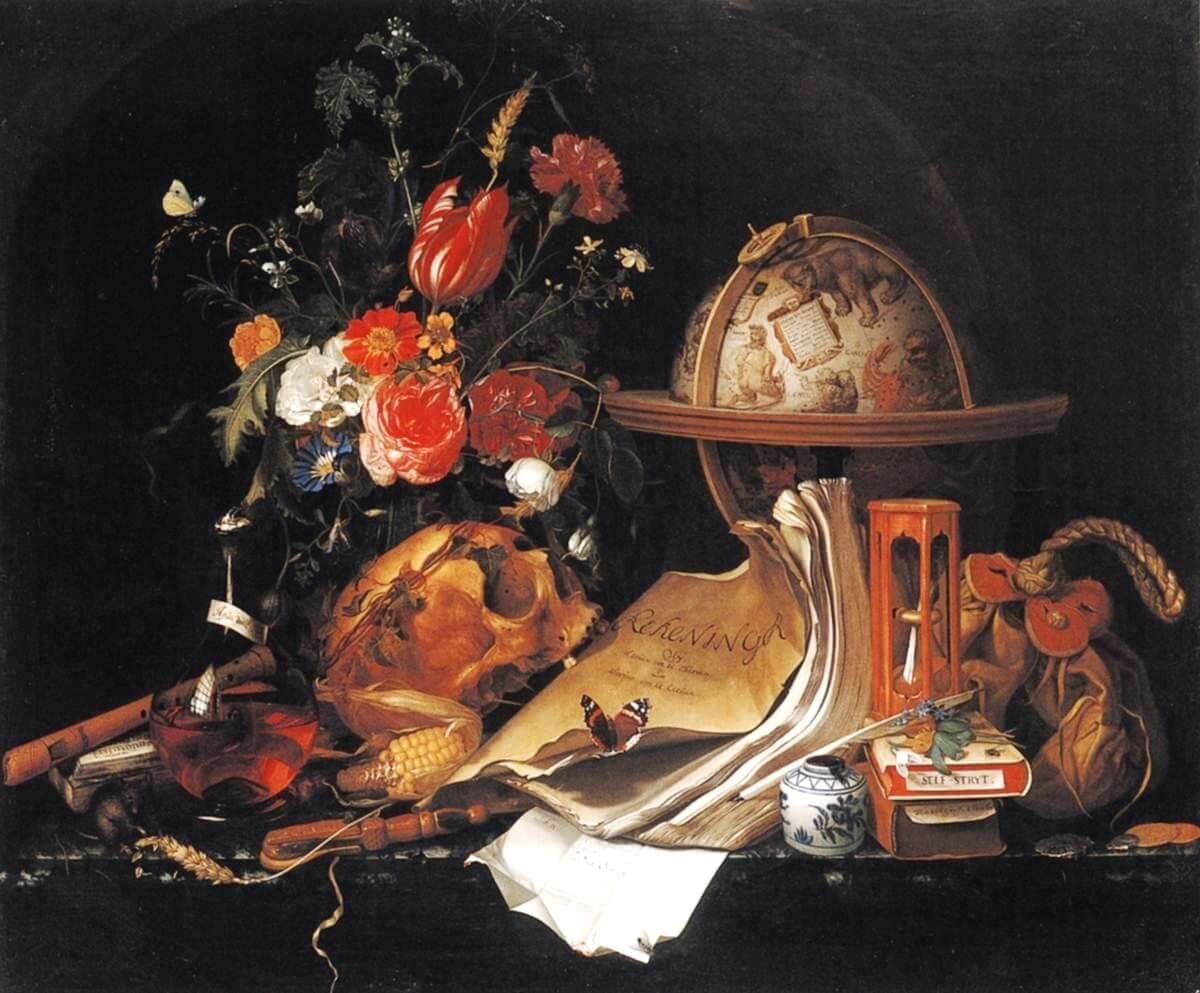 Vanitas Still Life (Royal Collection)
You can read more about Maria Van Oosterwijck from our sources here and here.
Thank you for coming along with us for our three part series. Stay tuned for part three!
Your friend in crafting,
Xappa







Comments
comments