Supplies:
»Die Cutting Machine
»A1071 Topsy Turvy Tree Fab Die
»Sewing Machine
»Thread To Match Or Coordinate With Your Selected Fabric
»Batting
»Fusible Web
»Cotton Fabric
Instructions:
1. Select and cut your fabrics. Refer to the chart below for fabric and fusible web needs. To cut two of one shape, fold the fabric with the right sides together. Cut your fabric and fusible web to roughly the size of the die. Place the flat side of the die on the white base plate and your fabric/fusible web layers on top of the die. Put the metal plate on top of your fabric and sandwich it all together with the clear cutting plate. Adjust the roller width on your die cutting machine as needed and roll the plates through the machine twice (forward and back one time each).
Note: For variation, alternate fabrics right side up and right side down when cutting your tree shapes. Prepare your two backing pieces with cotton fabric cutting them at 22" x 22", cut one piece of batting at the same size. Find the center piece. Fold on diagonal and press (pressing an X on background piece).

2. Arrange, layer, iron and sew appliqué. Measure 3" from each corner and align your trees. Layer your tree shapes with fusible web underneath. Press for 10 seconds to activate the fusible web. Secure your appliqué with a straight stitch, blanket stitch or hand stitch. Repeat the same process for the star shape in the center of your background.
3. Cut inner and outer border strips. Cut four inner border strips 2 1/2" by the width of fabric. Cut four outer boarder strips 3" by the width of the fabric. Stitch and press flat.
4. Layer your wall hanging. Layer top with batting and backing. Quilt and embellish as desired.
Download PDF tutorial for quick access here.
We would love to see your latest creations and hear any ideas you may have for our next projects. Share your tree wall hanging and ideas with us online via Facebook, Pinterest or Instagram: @thecraftersedge.
Happy Quilting,
Laura H.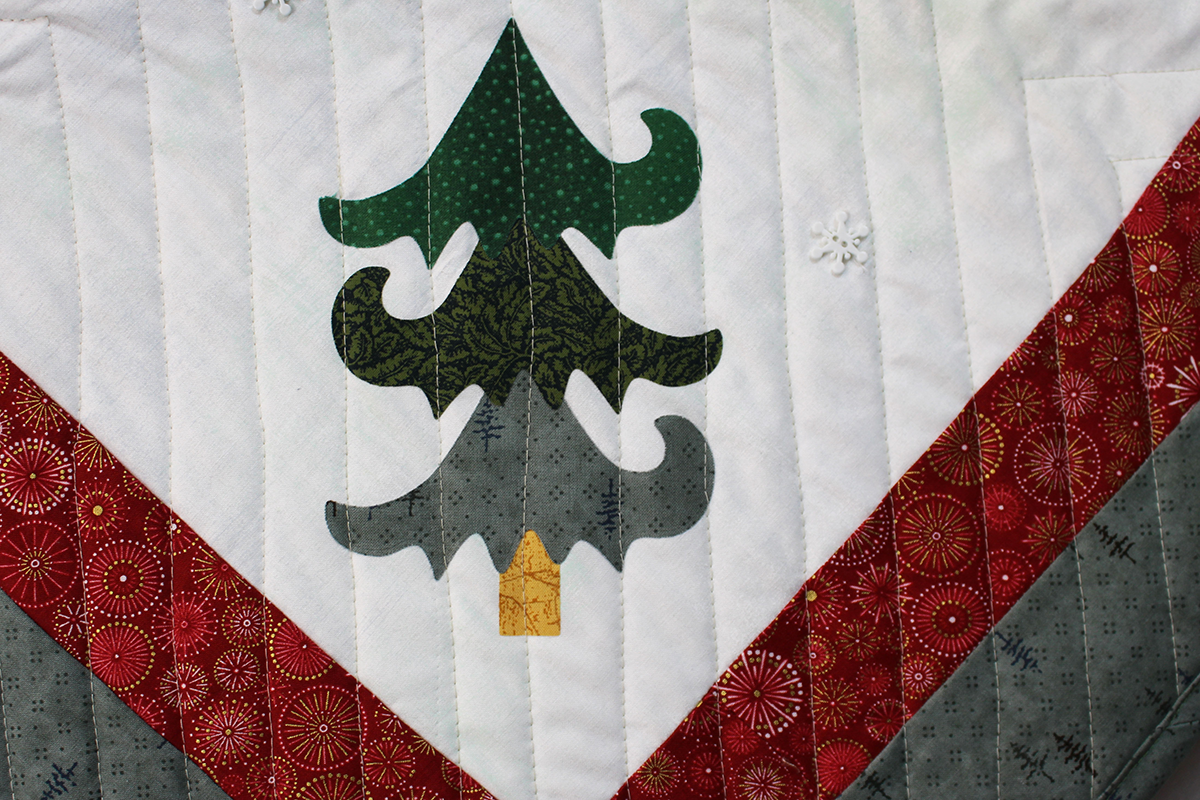 Comments
comments