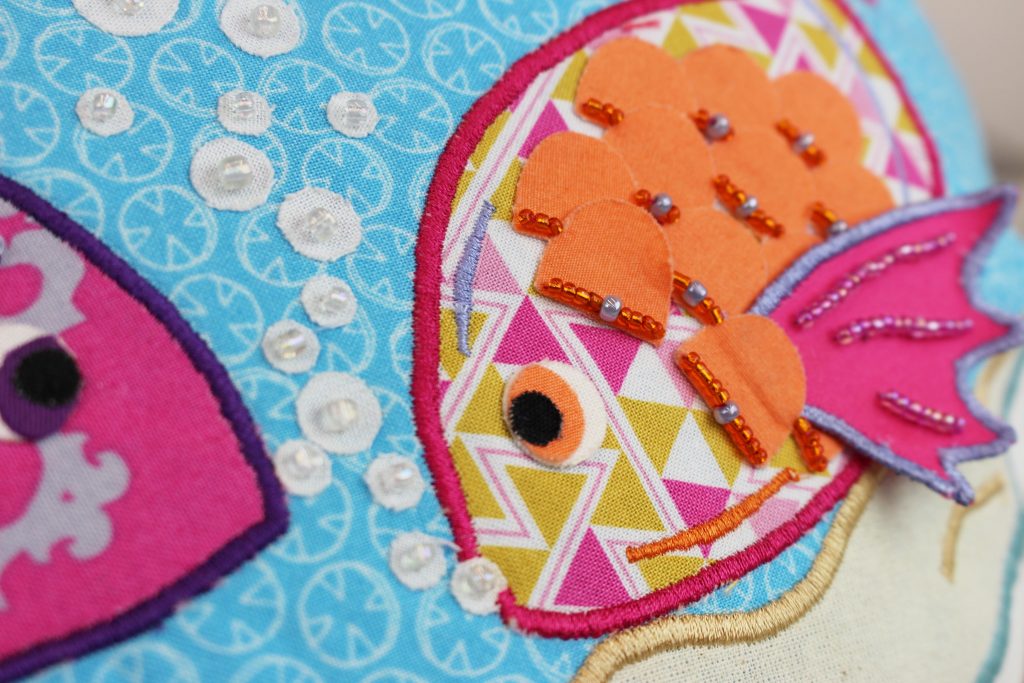 Hello from the fishbowl! Bloop…bloop…bloop…This has got to be one of my favorite projects that I have done in a while. How cute is this fishbowl pillow! What kid wouldn't want to name these guys and I bet they are easier to keep than real fish!
     One of the things I loved most about doing these fish is how easy it is to give these fish personality with the Crafter's Edge Fancy Fish die set. It cuts out the most precise appliqué shapes. That allows you to easily make each fish unique. You can give your fish scales or detailed fins. I decided to make some of the fins a little bit three- dimensional. To do this I added a layer of interfacing to the backside of the fin, then used a satin stitch around the edge. After adding some embellishment, I attached just the top part of the fin to the fish. This way the fin can flap a bit. I also wanted to use bright fabrics to make it fun and have it stand out.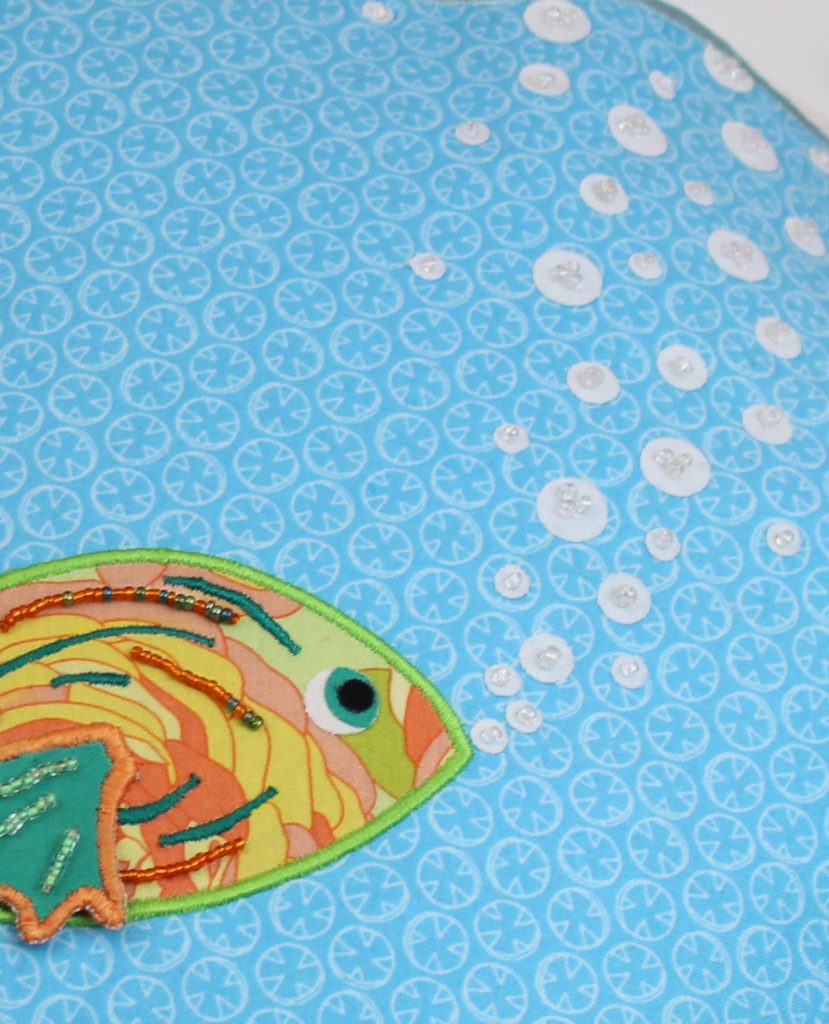 Oh! And what would fish be without bubbles? Tiny circles that would be so hard to cut without those circle dies! I used a combination of the eye circle from the fancy fish die set and 2 sizes from the Crafter's Edge mini circle set for the bubbles. To secure them I used fusible web and some cute clear seed beads to make sure they stay on. The bubbles really bring the pillow together and bring a little life into these little guys. Personally the mini circle set is my favorite and gets the most use out of all my dies.
If any of you have a cute fish project to show off, please do! I'd love to see all the different ideas you marvelous crafters can come up with.
Don't forget; Don't just be inspired. Be an inspiration.
-Randi







Comments
comments