Hello crafter's! I'm always applying my sewing to my life and right now my oldest kid is losing teeth pretty frequently. Have you done the tooth fairy routine yet? You sneak in, blow on the kid's face a few times, hoping they are asleep and you won't be caught. You think it's safe…but then you can't find the tiny tooth under all those pillows and blankets…dangit! I needed to find a quick and fun way to resolve this issue cause this tooth fairy can't handle much more stress!! My idea was a tooth fairy pillow…it's cute, it's fun and it's in my kid's favorite colors! If you reeeeeeally want to de-stress your tooth fairy, consider attaching a short rope to hang your Tooth Fairy Pillow on your child's door!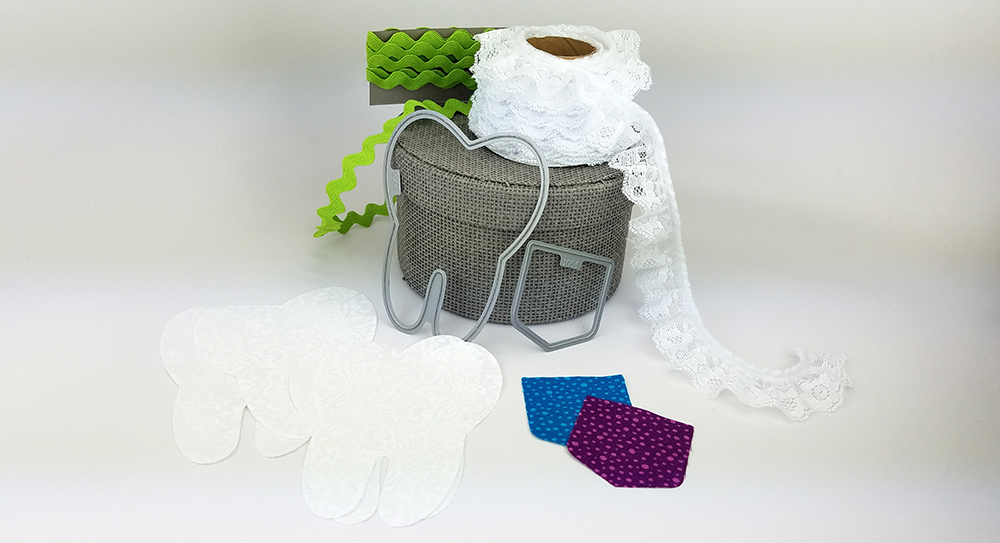 I used the Bunny -or- Tooth Fab Die set that is coming soon from Crafter's Edge. This set comes with the little pocket and I added the decorative star stitches around the pocket for some tooth fairy dream magic. It was so easy to find the Tooth Fairy Pillow under my kid's pillow and exchange the tooth for some glittery money…seeing my cute kid come running out in the morning holding the pillow was my icing on the cake. He loves his tooth fairy pillow!
I'd love to see your little ones with their tooth fairy pillows too! Share with Crafter's Edge online via Facebook, Pinterest or Instagram: @thecraftersedge.
Download the full instructions PDF here and please share your comments and projects with me online!
Happy Sewing!
Whitney







Comments
comments